NAVSEA posts Future X-Band Radar RFI
By Loren Blinde
February 1, 2022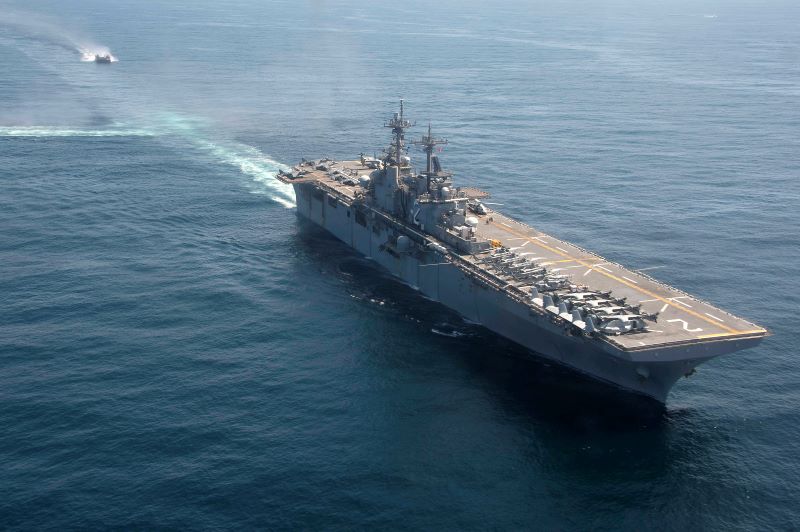 On January 31, the U.S. Navy issued a request for information for Future X-Band Radar. Responses are due by 5:00 p.m. Eastern on March 3.
This is a Request for Information (RFI) issued by the Department of the Navy, Naval Sea Systems Command (NAVSEA), on behalf of the Program Executive Office Integrated Warfare Systems Above Water Sensors directorate (PEO IWS 2.0).  The Government is conducting market research seeking industry inputs and interest for future development and production phases for Future X-Band Radar (FXR).
The draft requirements for FXR will be provided as Government Furnished Information (GFI) under this RFI.  Please see Section 5 of this RFI which contains instructions on how to request the applicable GFI.
The information obtained in response to this RFI is intended to increase our understanding of industry interest and capability for FXR development, initial FXR production, and inform acquisition decisions.
Any small businesses that believe they can accomplish this entire requirement should indicate their small business status (see FAR Part 19) in their response. The NAICS Code for this RFI is 334511.
A brief overview of the FXR mission requirements is provided as follows:
FXR is required to meet mission performance and size, weight, and power – cooling (SWAP-C) requirements of the following ship classes:
DDG-51 FLT III ships with AEGIS Baseline 10 (BL 10) combat system.
DDG-51 FLT II and DDG-51 FLT IIA ships with AEGIS Baseline 9 (BL 9) combat system
Ford class carriers with SSDS (BL 12) combat system
Nimitz class carriers with SSDS (BL 12) combat system
Ticonderoga class cruisers with AEGIS Baseline 9 (BL 9) combat system
Landing Platform/Dock (LPD 29+) hulls with SSDS (BL 12) combat system
To the greatest extent possible, a common system architecture will be applied to FXR solutions across all the platforms identified above.
FXR will provide horizon search and track, surface search and track, periscope detection and discrimination, and missile communications in a wide diversity of maritime environments and conditions.
The Government is interested in procuring FXR from companies that have the following attributes:
Have past experience developing, integrating, testing, and manufacturing complex radar systems, RF electronics, digital communications networks, high performance processing nodes, high-voltage power distribution and conditioning systems, high capacity cooling units, and antenna structures.
Experience teaming with industry partners for subsystem development.
Experience cooperating with other prime industry partners integrating complex systems.
Experience maintaining fielded DoD or Military hardware systems.
Review the full Future X-Band Radar RFI.
Source: SAM
IC News brings you business opportunities like this one each week. If you find value in our work, please consider supporting IC News with a subscription.