National Space Council taps 28 advisory group candidates
By Loren Blinde
May 18, 2020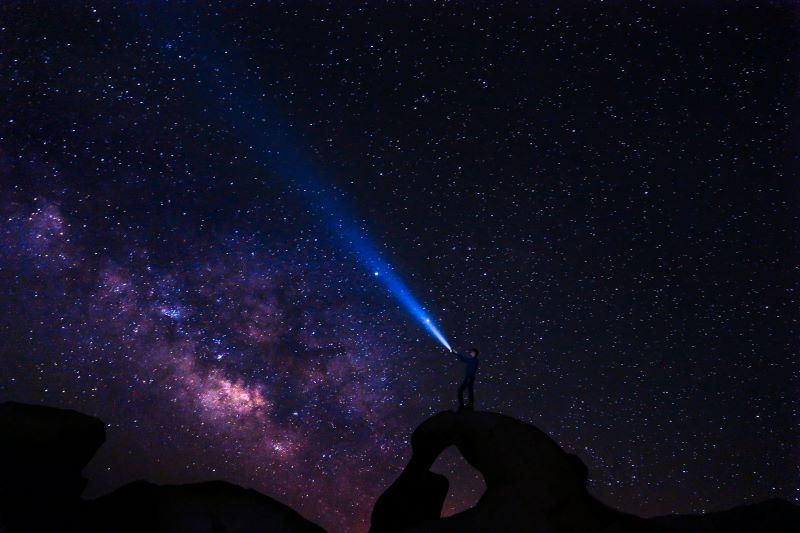 On March 15, Vice President Mike Pence, Chairman of the National Space Council, announced the nomination of candidates to serve on the National Space Council Users' Advisory Group for two-year terms. The nominated members of the Users' Advisory Group will serve to fulfill President Trump's directive to "foster close coordination, cooperation, and technology and information exchange" across our nation's space enterprise to ensure that the United States remains the world's foremost spacefaring country.
The vice president announced the nomination of the following individuals to the National Space Council Users' Advisory Group:
Admiral James Ellis, Jr., USN, Retired (Chair, Users' Advisory Group), Former Commander, United States Strategic Command, member of the Space Foundation Board of Directors
Dr. Buzz Aldrin, USAF, Retired, Apollo 11 astronaut
Tory Bruno, President and CEO, United Launch Alliance
David Calhoun, President and CEO, The Boeing Company
Dean Cheng, Scholar at the Heritage Foundation
Colonel Eileen Collins, USAF, Retired, Four-time shuttle astronaut, first female shuttle commander
The Honorable John Culberson, Former U.S. Congressman, Texas
Dr. Mary Lynne Dittmar, President and CEO, Coalition for Deep Space Exploration
Eileen Drake, President and CEO, Aerojet Rocketdyne
Tim Ellis, CEO, Relativity Space
Homer Hickam, Board Member, U. S. Space & Rocket Center; former NASA Marshall Spaceflight Center engineer; Author of "Rocket Boys"
The Honorable Kay Ivey, Governor of Alabama
Dr. Bruce Jakosky, Professor of Atmosphere and Space Physics, University of Colorado
Fred Klipsch, Board of Trustees, Marian University; Chairman and CEO, Klipsch Audio Technologies, Retired
General Les Lyles, USAF, Retired, Chairman, NASA Advisory Council
Colonel Pam Melroy, USAF, Retired, Three-time shuttle astronaut, former Deputy Director of the Tactical Technology Office at the Defense Advanced Research Projects Agency
The Honorable Jeanette Nuñez, Lieutenant Governor of Florida, Chairman of the Board, Space Florida
Fatih Ozmen, CEO, Sierra Nevada Corporation
The Honorable Harrison H. Schmitt, Former United States Senator, New Mexico; Apollo 17 astronaut
Gwynne Shotwell, President and COO, SpaceX
Dr. Robert H. Smith, CEO, Blue Origin
Eric Stallmer, President, Commercial Spaceflight Federation
James D. Taiclet, Jr., Board member, Lockheed Martin Corporation
Pamela Vaughan, STEM Integration Specialist for the Arkansas Department of Education
Mandy Vaughn, President, VOX Space
Kathy Warden, Chairman, CEO, and President, Northrop Grumman Corporation
Stuart O. Witt, Former Navy pilot; founder, Mojave Air and Spaceport; former chairman of the Commercial Spaceflight Federation
David Wolf, M.D., Four-time shuttle astronaut, Purdue University
The National Space Council Users' Advisory Group (UAG) was created by Congress in 1991, "to ensure that the interests of industries and other non-Federal entities involved in space activities, including in particular commercial entities, are adequately represented in the National Space Council." On June 30, 2017, President Donald J. Trump's Executive Order 13803 revived the UAG, and the current membership of the UAG was appointed by NASA Administrator Jim Bridenstine in 2018. The UAG, chaired by Admiral James Ellis, has since established six subcommittees, and the full UAG has held four public meetings. The UAG is a federal advisory committee, and its charter was established pursuant to the Federal Advisory Committee Act.
Nominees are pending official appointment by the Administrator of the National Aeronautics and Space Administration.
Source: White House