NASA posts CATTS RFI
By Loren Blinde
November 3, 2021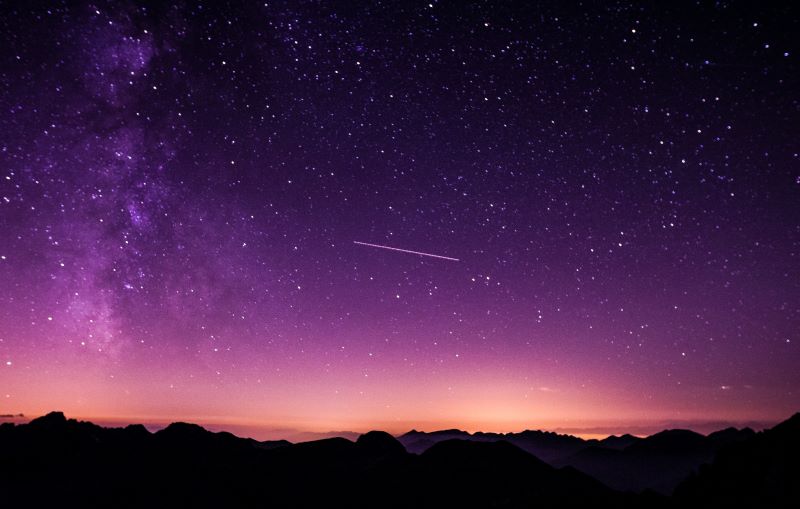 On October 27, the National Aeronautics and Space Administration (NASA) released a request for information (RFI) for Consolidated Agency Technology Transfer Services (CATTS). Responses are due by 3:00 p.m. Central on November 17.
NASA is hereby seeking information from potential sources that can provide Consolidated Agency Technology Transfer Services (CATTS), whereas CATTS will provide technology commercialization expertise and personnel necessary to support NASA's Technology Transfer Program (T2P) activities at NASA Headquarters and its field centers.
T2P ensures that innovations developed for exploration and discovery are made broadly available, maximizing the benefit to the Nation, by working to enable the commercialization of NASA technologies. In support of this, the future CATTS contractor shall:
Assist with evaluation and processing of New Technology Reports (NTRs) from NASA civil servant employees, contractors, and grantees to meet legal reporting requirements and to identify inventions with commercial potential that ultimately become NASA's next patented technologies.
Provide subject matter experts (SMEs) across a broad range of technical areas (e.g., aeronautics, aerospace, materials, electronics, mechanical and fluid systems, sensors, optics, instrumentation, environmental technology, biotechnology, information technology, software, etc.) to evaluate and provide compelling written evidence of the commercial potential of NASA-owned invention disclosures and make recommendations for patenting decisions. The evidence of commercial potential will be documented in detailed screening reports (which documents a comprehensive inventor interview along with other primary and market research) and assessment reports where the contractor uses a non-enabling description of the invention or sets up a non-disclosure agreement (NDA) to gauge commercial interest with specific companies for that technology.
Provide personnel skilled in marketing and licensing NASA's Patent Portfolio (see: https://technology.nasa.gov/patents) of over 1200 patents and 850 software packages to industry by generating and following up on leads in aerospace and non-aerospace industries. In support of this capacity, NASA is seeking a contractor that can provide:
Innovative approaches to locate and encourage pre-entrepreneurs, serial entrepreneurs, investors, and existing businesses to license NASA technologies; and
Effective approaches to utilizing social media to raise awareness and interest in licensing NASA patents and software.
Develop marketing collateral and conduct direct and indirect marketing activities to industry on behalf of T2P. Examples include cold calls, email campaigns, and webinars. In support of this capacity, NASA is seeking a contractor that can provide suggestions of effective ideas to utilize social media, advertising, and/or other activities such as reverse pitch entrepreneurial events to raise awareness and interest in availability of NASA commercially available technologies.
Work with NASA software developers to process new software codes and tools through the NASA Software Release System for release to the public through the NASA Software Catalog (see: https://software.nasa.gov). In support of this capacity, NASA is seeking a contractor that can provide innovative ideas on how to transfer NASA code to the commercial sector for use in emerging areas and other consumer software-based markets. Once NASA software has been approved for release in the NASA Software Catalog and Repository, the contractor shall disposition incoming requests for software using the template Software Usage Agreements (SUA). The contractor shall use the agency-approved identity credentialling tool and supplemental procedures to develop confidence in the authenticity of requestor identities. The contractor shall document each individual release of software in the Software Release section of the NASA Technology Transfer System (NTTS). If an electronic copy of the original signed SUA or release record is maintained by the designated Software Release Authority (SRA), the original paper copy may be discarded. A backup copy shall also be attached electronically to the appropriate NTTS record.
Design, write, and publish NASA's Spinoff publication, provide engaging content and marketing collateral for patents and software listed on the T2P web portal, and for use in targeted social media campaigns.
The contractor shall provide personnel capable of performing data entry, database queries, contact management, and reporting for all manner of intellectual property transactions in the NTTS relational database and automated workflow system.
The contractor shall have the capability to support both virtual work and onsite work at multiple geographic locations.
Source: SAM
IC News brings you business opportunities like this one each week. If you find value in our work, please consider supporting IC News with a subscription.