NASA makes SBIR awards
By Loren Blinde
August 22, 2022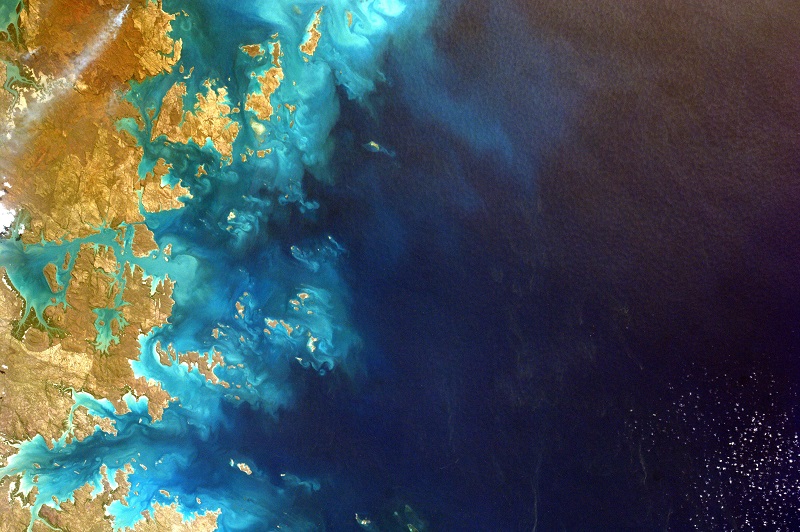 NASA has awarded six U.S. small businesses funding to continue work on technologies poised to make a significant impact in key areas, from wildfire readiness to sustained lunar exploration, the agency announced August 18. Collaborating with small businesses is a crucial part of developing the novel ideas needed for NASA's ambitious goals.
"NASA's small business awards let us harness the creativity and skill of our nation's entrepreneurs to make an impact," said Jenn Gustetic, director of early stage innovation and partnerships for NASA's Space Technology Mission Directorate (STMD) in Washington. "These awards are one way NASA helps produce the next wave of technology for Earth and space exploration."
The six awardee businesses first developed their technologies through the NASA Small Business Innovation Research (SBIR) program. After maturing their technologies with Phase I and Phase II funding from the program, the businesses will receive Phase II Sequential awards, designed to spur rapid advancement for technology demonstration and use by NASA. The awards total nearly $27 million.
Multiple technologies will help address wildfires, supporting both the NASA FireTech program, run by NASA's Earth Science Technology Office, and broader NASA initiatives.
Makel Engineering in Chico, California, will advance a chemical microsensor instrument package for uncrewed aerial vehicles (UAVs). This will enable chemical and particulate detection for pre-fire, active fire, and post-fire studies to better understand and manage wildfires and their impacts.
Xiomas Technologies in Ann Arbor, Michigan, is developing a thermal mapping and measurement system that may be deployed on air platforms like UAVs or on small satellites to enable active fire front detection and enhanced wildfire studies.
"As the challenges brought on by a changing climate come into sharper focus every day, we're excited that this year's awards include two Earth science technologies that can increase our understanding and ability to act here on Earth," said Jason L. Kessler, program executive for NASA's SBIR and Small Business Technology Transfer (STTR) program at NASA Headquarters.
Several businesses are working on robotic technologies poised to play a role in NASA's Artemis program by extending lunar science and exploration capabilities. These technologies will also support NASA's Lunar Surface Innovation Initiative.
Protoinnovations in Pittsburgh, Pennsylvania, is working on software to enable robotic rovers to perform autonomous excavation, transportation, and deposition of lunar soil, called regolith, which would help enable in-situ resource utilization (ISRU) missions on the Moon or Mars. This development may have possible implications for other ongoing NASA ISRU activities.
Astrobotic Technology, also in Pittsburgh, Pennsylvania, is advancing technologies for a small rover platform that will have enhanced power and communications abilities to enable a range of applications, including robotics and excavation missions that must operate in remote permanently shadowed regions of the Moon and survive multiple lunar nights.
Mentium Technologies in Goleta, California, is continuing to develop a neuromorphic chip for use in space radiation environments, with potential applications to enable advanced robotics, computing capabilities, greater autonomy, and potential AI capabilities on the lunar surface.
Another technology will support NASA's Small Spacecraft Technology program, which aims to enable the expanded use of small spacecraft in support of lunar science and exploration.
Flight Works in Irvine, California, will continue work on their previously developed propellant pump technology to demonstrate applicability to and enable a scalable, low-pressure, tankage-based propulsion system. This may have applications in enhancing Orbital Maneuvering Vehicle (OMV) capabilities, enabling OMVs to deliver small spacecraft to the Moon and potentially beyond.
In early 2022, the NASA SBIR program put out a call for white papers to small businesses working in key technology areas who had secured both Phase I and Phase II funding. From these initial white papers, the agency invited six firms to submit full proposals, all of whom were selected for Sequential Phase II funding. This is the third year NASA has provided Sequential funding for the accelerated development of enabling technologies that address key NASA and national needs.
Through the SBIR/STTR program, NASA looks to the innovative spirit of U.S. small businesses to answer some of the agency's most pressing challenges. By providing early-stage funding, along with business development resources and opportunities, the agency helps support these entrepreneurs as they pioneer technologies with the potential to expand both the agency's capabilities and the commercial space sector. These developments enhance U.S. capability and competitiveness, support the U.S. economy, and bolster the growing commercial space industry.
Source: NASA
Stay in the know with breaking news from across the IC and IC contracting landscape by becoming a paid subscriber to IC News. Your support makes our work possible.