ManTech wins US Navy radar, EW development contract
By Loren Blinde
June 22, 2021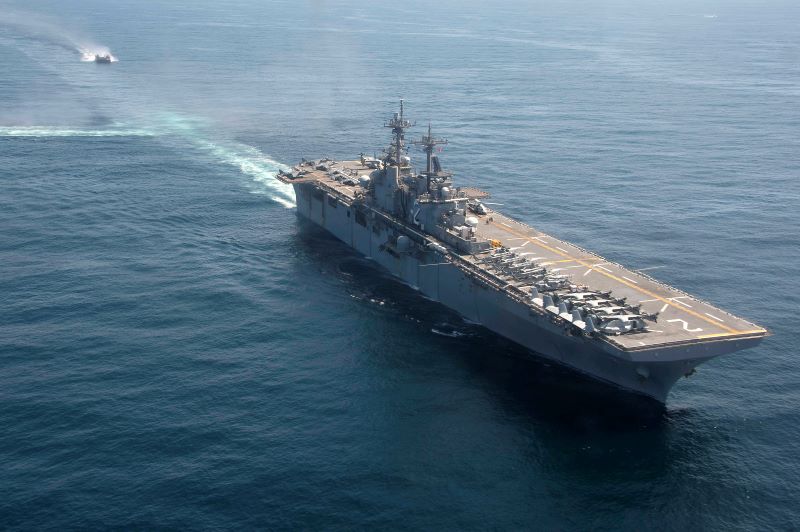 On June 21, Herndon, VA-based ManTech announced a five-year, $110 million contract to support Naval Surface Warfare Center (NSWC) Crane in developing and upgrading radar and electronic warfare (EW) systems for the U.S. Navy.
ManTech was awarded this contract under the Department of Defense Information Analysis Center's (DoD IAC) multiple-award contract (MAC) vehicle. These DoD IAC MAC task orders (TOs) are awarded by the U.S. Air Force's 774th Enterprise Sourcing Squadron to develop and create new knowledge for the enhancement of the DTIC repository and the R&D and S&T community.
"In today's technologically sophisticated battle space, vital systems must be protected from offensive actions that range from electromagnetic and directed energy to cyberattacks that take effect in milliseconds," said Andrew Twomey, executive vice president and general manager of ManTech's Defense Sector. "ManTech's advanced technology solutions will help ensure that Naval warfighters' radar and electronic warfare systems repel and defeat any such attempted incursion and contribute to mission safety and success."
ManTech will provide Intelligent Systems Engineering (ISE) using the company's Model Based Systems Engineering (MBSE) Laboratory and Cognitive Cyber capabilities with its ACRE Cyber Range solution at the company's Crane, Indiana campus.