ManTech launches new R&D lab at Naval Surface Warfare Center-Crane Division
By Loren Blinde
March 7, 2019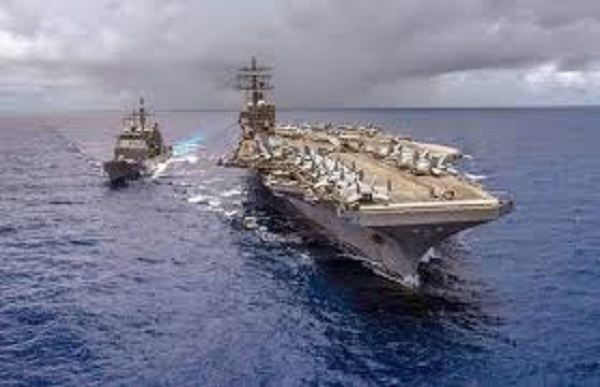 On March 6, Herndon, VA-based ManTech opened a new Warfare Laboratory at the Naval Surface Warfare Center – Crane Division, to research and develop advanced weapons systems and cyber warfare capabilities. 
John Mensch, board president of the WestGate@Crane Authority, joined Matt Tait, president of ManTech's Mission Solutions & Services (MSS) Group in addressing an open house held to inaugurate the new facility.
"By 'Bringing Digital to the Mission,' ManTech is working with NSWC-Crane to give America's Naval warfighters competitive advantage and advance strategic objectives that ensure national security," said Andrew Twomey, senior vice president and general manager, defense for ManTech's MSS Group. "Our work will span disciplines essential to defense, including the new 'Defend Forward' doctrine to defeat cyberattacks at their source."
The 20,000 square-foot R&D laboratory houses ManTech employees drawn from Crane's home base of Daviess, Greene and Martin counties, Indiana, and features a cyber node for advanced R&D of cyber combat techniques. High-profile work conducted at the laboratory by ManTech and Crane will also include encryption, GPS development, operational test planning, and R&D in electrical optical and infrared applications. Currently ManTech supports a wide variety of advanced computing, communications and intelligence, surveillance and reconnaissance (ISR) capabilities for Crane.   
Source: ManTech