L3Harris, Inmarsat announce strategic partnership
By Loren Blinde
November 2, 2020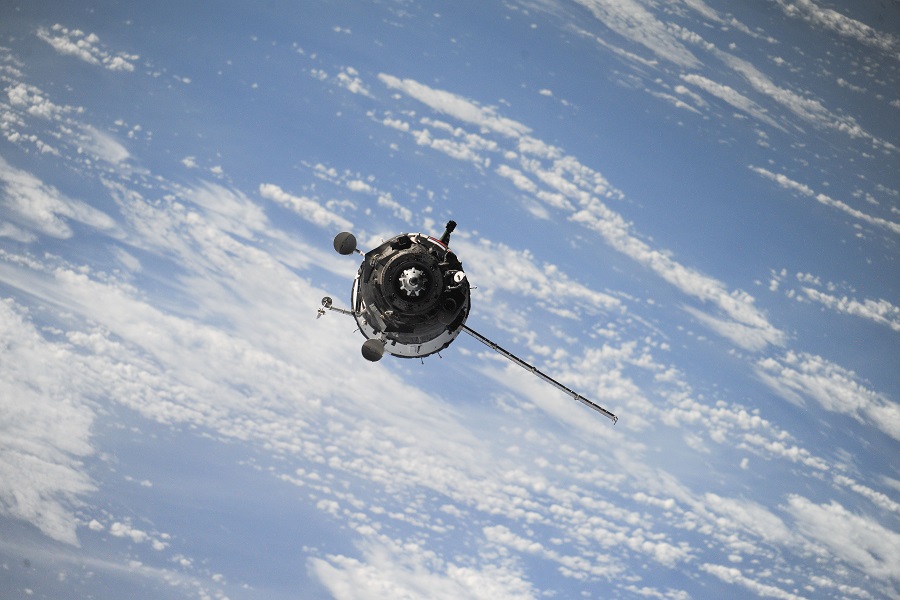 On October 28, London-based Inmarsat announced a new agreement with L3Harris Technologies' Communication Systems business, appointing the global aerospace and defense technology innovator as a major strategic partner to help deliver and support L-TAC and Global Xpress (GX) services into the government market.
The government market for satellite communications has gone through a period of reorganization and consolidation in recent times as authorities prioritize and reallocate resources to meet the ever-changing requirements of the current global situation. Ensuring that satellite communications services are responsive and capable to meet these requirements in a timely manner, Inmarsat is constantly appraising government-focused solutions and the route to meeting market needs. This ongoing process has led to the new partnership with L3Harris and Inmarsat's Global Government business, which delivers support to governments worldwide outside the United States.
Inmarsat's award-winning L-TAC service offers satellite based Beyond Line Of Sight (BLOS) communications on the move for UHF and VHF radio users. When coupled with the more than 1 million L3Harris tactical radios already supplied to armed forces around the world, this partnership will deliver an enhanced operational experience for government radio network operators by providing a BLOS capability over Inmarsat's L-band network without the need to modify their existing radio hardware.
Inmarsat Global Government's G2X Land SATCOM as a service model allows for rapid delivery of proven technology that covers satellites, ground infrastructure and terminals. This on-going innovation provides a fast, cost-effective solution to government's critical need for resilience, speed and agility to ensure mission success today and in the future. Operating in the Ka-band, Global Xpress also integrates seamlessly with Inmarsat's highly resilient L-band network to deliver powerful and reliable connectivity anytime, anywhere.
L3Harris has embedded GX compatibility into Panther II—the world's most versatile, human-portable, multi-band Auto-Acquire VSAT terminal. The Panther II can "lock on" in a matter of minutes with optional one-touch Auto Acquire and when paired with GX's fully over-the-air activation and authentication system, users simply need to power up and start communicating in minutes. No configuration changes are required, and the customer will not need to inform Inmarsat of any operational changes.
James Marley, director, Government Land Sector at Inmarsat said, "Inmarsat is excited to welcome L3Harris Technologies as a strategic partner for our Global Government business. Combining the world leader in global, mobile satellite communications with the world leader in military radio systems will deliver a powerful combination for our customers. L3Harris can maximize the power of the L-TAC service directly with their extensive customer base. Using existing installed radio infrastructure, L-TAC can ensure critical C2 communications in theatre and back to HQ on a global basis through this partnership. In the broader broadband data market, L3Harris has been successfully delivering GX enabled hardware and services into the US government market since the service was first launched and together we are excited to take our world leading products to governments worldwide."
Jerry Adams, general manager of SATCOM, Communication Systems, L3Harris, added, "Our customers continue to push the envelope with the reach of their communication devices. Regional or localized satellite coverage is no longer acceptable for traditional VSAT networks and, in the same vein, the VHF/UHF radios cannot be held to line-of-site limitations. Inmarsat's GX and L-TAC services allow us to solve both of those challenges and enable end users to leverage their current assets more effectively. L3Harris takes pride in supporting our customers through the delivery of truly global and complete communications through our SATCOM products. This position is only strengthened through this exciting partnership with Inmarsat."
Source: Inmarsat