Kratos offers cloud-based satellite ground services for Azure Orbital
By Loren Blinde
September 23, 2020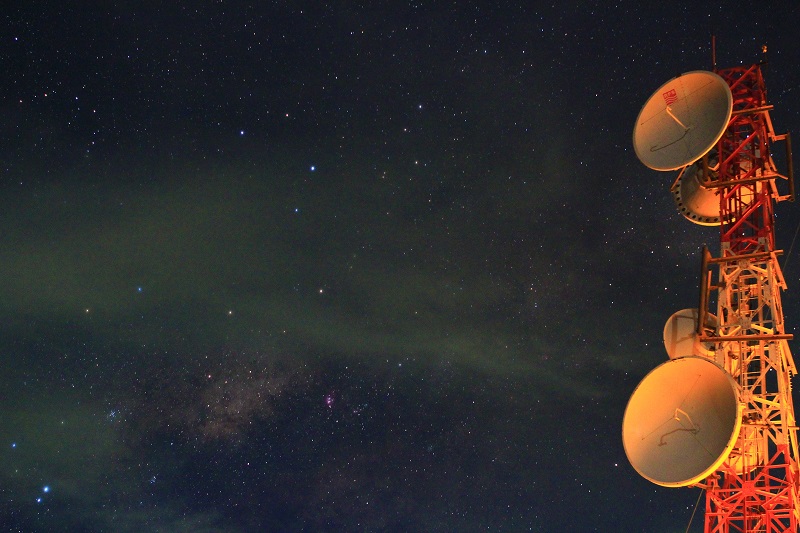 Kratos Defense & Security Solutions, Inc. of San Diego, CA announced on September 22 that it has joined with Microsoft to enable the launch of Microsoft Azure Orbital, a groundbreaking platform that provides Ground Station-as-a-Service (GSaaS) to the satellite industry.
Azure Orbital is Microsoft's managed service designed to deal with the growing flood of data from Earth Observation (EO) and Internet of Things (IoT) applications. The managed service lets satellite operators communicate to, control their satellites, process data and scale operations directly in Azure without the need to build or manage their own costly ground stations.
Azure Orbital is powered by Microsoft's Ground-Station-as-a-Service Platform (GSaaP) that includes virtualized infrastructure, orchestration and monitoring capabilities. Kratos' OpenSpace products are built into the underlying cloud architecture of Azure Orbital beginning with Kratos' OpenSpace Digitizer that converts the RF signal from the antenna into network-ready IP packets that are transported in a digital stream reliably and accurately by an OpenSpace Virtual Network Function (VNF). Orbital customers can then choose additional OpenSpace VNFs available in the Azure Marketplace for receiving and recording their signals. The health and status of the physical gateway-based devices and cloud-based VNFs can be monitored in a unified view with Kratos' OpenSpace OpsCenter Network Management Application.
"With a global infrastructure footprint covering more than 60 regions, industry leading cloud capabilities and by leveraging key partner solutions, Azure Orbital enables the ground station to become much more dynamic. Customers can automate and scale operations at unprecedented levels to reduce the time it takes for satellite data to be processed and analyzed," said Michael Smith, senior vice president of Kratos' Space, Training, & Cyber Division.
"With Microsoft Azure Orbital, our customers can downlink data when and where they need it and rapidly gain insights to make decisions faster without having to invest in complex and expensive infrastructure that is not core to their business," said Yves Pitsch, principal product manager, Azure Networking at Microsoft. "Kratos' OpenSpace virtualized ground products support our effort to deliver the full power of cloud technologies for satellite operations."
Source: Kratos