KBR secures DoD IAC task orders
By Loren Blinde
May 20, 2022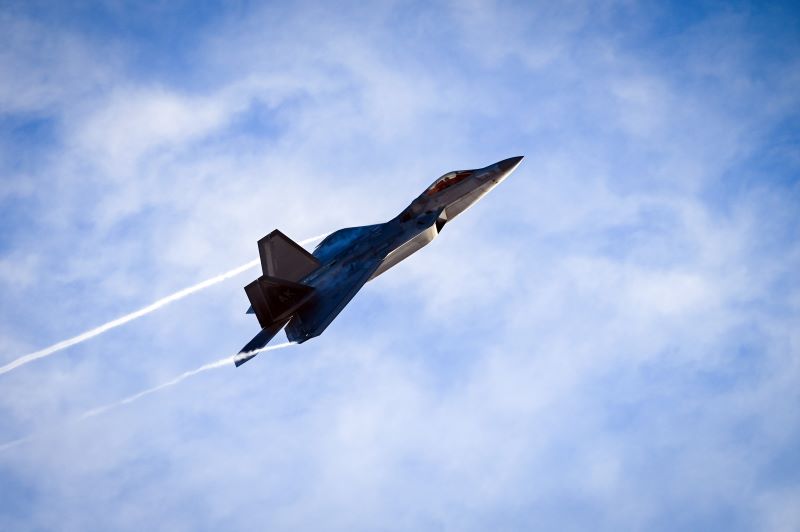 KBR of Houston, TX announced on May 19 that it was awarded two task orders under the Department of Defense Information Analysis Center's (DoD IAC) multiple-award contract (MAC) vehicle totaling $106 million for the Air Force Life Cycle Management Center (AFLCMC).
Through the task orders, KBR will support the modernization and sustainment of the C-130 Hercules aircraft and the development of recommendations on cyber security strategies, engineering analysis, and assessment of testing for the International Air Traffic Control Radar Beacon System, Identification Friend or Foe (IFF) and Mark XIIB System (AIMS) Program Office. These DoD IAC MAC task orders are awarded by the U.S. Air Force's 774th Enterprise Sourcing Squadron to develop and create new knowledge for the enhancement of the Defense Technical Information Center (DTIC) repository and the R&D and S&T communities.
One of the contracts is a five-year, $65 million recompete task order in support of the AFLMC Mobility and Training Aircraft Directorate (WLN). KBR will provide critical, adaptable acquisition management, systems engineering, test and evaluation management, logistics planning and analysis, and cybersecurity solutions for multiple variants of the C-130 aircraft. This work will support current and upcoming avionics upgrades and aircraft block modification programs; digital engineering transformation efforts; and all production, modernization and sustainment requirements.
The "utility player" of the Air Force, the C-130 Hercules performs a number of diverse roles, including Antarctic ice resupply, aeromedical missions, weather reconnaissance, firefighting duties for the U.S. Forest Service, and support for humanitarian missions. The craft also serves as the prime transport for airdropping troops and equipment into hostile areas.
"With our highly experienced team, rich history and firm understanding of the C-130, KBR will continue to assist the Air Force in rapidly fielding effective, sustainable and cost-efficient capabilities for this tactical transport aircraft," said Byron Bright, KBR Government Solutions president.
The company will carry out these duties at Wright-Patterson Air Force Base in Ohio; Robins Air Force Base in Georgia; U.S. Coast Guard Base Elizabeth City in North Carolina; and in British Columbia, Canada.
The other award is a five-year, $41 million recompete task order for the AFLCMC Engineering Directorate (EZ) DoD AIMS Program Office, through which KBR will support the AFLCMC Engineering and Communication Network Branch (EZAC). KBR will conduct research and analysis and provide recommendations for the AIMS box and platform-level certification testing and system level changes. DoD AIMS Program Office is responsible for designing and developing certification criteria and test procedures, to include testing and oversight of U.S. Military, Foreign Military Sales, Allies, and Coalitions Forces Mark XIIB systems and subsystems for interoperability, command, control, communications, computers, intelligence, surveillance, and reconnaissance and combat weapons systems worldwide.
"KBR has a highly experienced group of engineers and IFF technical experts who are honored to continue their trusted working relationships across the U.S. and allied IFF communities," said Bright. "The DoD AIMS Program is a critical component of maintaining U.S. air superiority across the globe, and we're honored to continue support of this important military capability."
The company will carry out these duties primarily at Robins Air Force Base, Georgia, with support at other locations around the globe.
Source: KBR
If you enjoyed this article, please consider becoming a paid subscriber. Your support helps keep our site ad-free.