Isotropic Systems, SES GS partner on multibeam antenna for US military
By Loren Blinde
September 29, 2020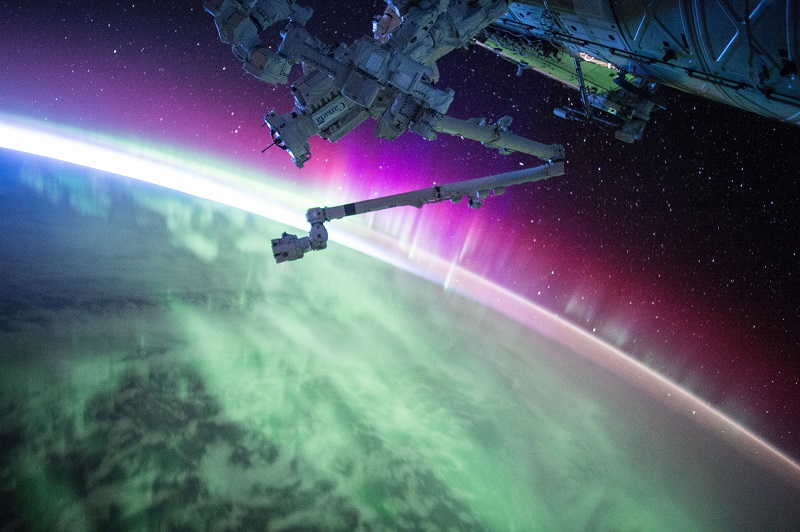 Reston, VA-based SES Government Solutions (SES GS), a fully-owned affiliate of SES, and London-based Isotropic Systems announced on September 24 a two-phased antenna evaluation contract with the U.S. Air Force Research Laboratory, working in close collaboration with the U.S. Army Research Engineering Team, for tests of Isotropic Systems' multi-beam terminal over SES's O3b Medium Earth Orbit (MEO) constellation to ultimately unleash next-gen connectivity across the battlefield.
It is the first customer contract between Isotropic Systems and SES Government Solutions and follows on from the significant developmental partnership currently ongoing between the two companies to produce scalable, cost-effective terminals capable of providing government, military, and commercial access to the existing O3b constellation and the groundbreaking O3b mPOWER system set to launch late next year.
The U.S. Air Force and Army, through the innovative Defense Experimentation Using Commercial Space Internet (DEUCSI) program, will review a prototype of Isotropic Systems' optical beamforming antenna and its ability to connect simultaneously with two satellite constellations at GEO and MEO. The unique multi-beam capability will enable the armed forces to deliver data at the tactical edge by leveraging capacity from multiple commercial satellites and a military satellite over a single antenna platform.
First phase over-the-air (OTA) is scheduled to be completed by early fall, followed by the phase two in early 2021 where the Isotropic Systems optical lens technology will be utilized to demonstrate a two full performance beam connection. One beam will link with an SES geostationary (GEO) satellite, while another full performance optical beam will establish a simultaneous connection with SES's O3b MEO satellite constellation.
The biggest user of satellite capacity in the world, the U.S. Department of Defense, is exploring new ways to more effectively and efficiently utilize both existing and new capacity coming online in GEO, MEO and LEO orbits. Isotropic Systems' optical multi-beam terminals bring key advantages to government markets, including the flexibility to meet performance, cost, and power consumption requirements specific to defense.
"As we get ready for the launch of our O3b mPOWER MEO constellation and SES-17 GEO satellite late next year, it is vital that we work with the U.S. Government to better understand their requirements, and to partner with companies like Isotropic Systems to help us meet those needs," said Pete Hoene, president and CEO of SES Government Solutions. "The Isotropic antenna will deliver high throughput, at low latency over a MEO constellation with simultaneous resilient GEO capacity. This will be a game-changer for the U.S. Army. These collaborative trials with the U.S. Army Research Engineering Team and the Air Force bring commercial ingenuity to the men and women in uniform and the U.S. Government as a whole."
"Isotropic Systems' collaborative tests with SES Government Solutions in support of the U.S. military is an important milestone on our roadmap leading to a multi-beam, multi-frequency terminal that allows the government and armed forces to utilize every bit of capacity in the sky," said Scott Sprague, chief commercial officer of Isotropic Systems. "That is the ultimate goal for the defense market, which is currently grappling with disparate networks to deliver connectivity to the battlespace."
Source: SES GS