Intelsat to incorporate Kratos' OpenSpace Satellite Ground Platform into network
By Loren Blinde
June 2, 2022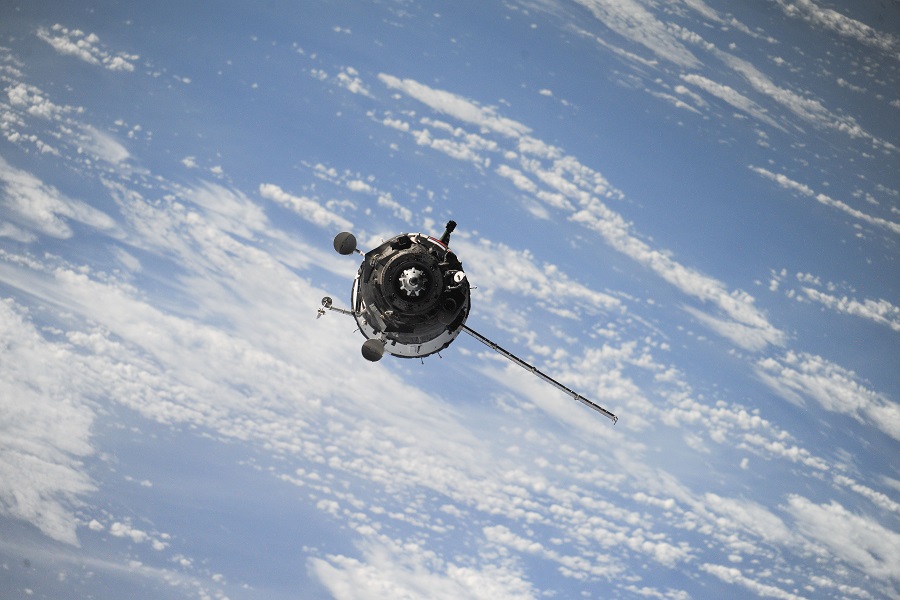 On May 31, San Diego, CA-based Kratos Defense & Security Solutions, Inc. announced that its OpenSpace Platform has been selected by Intelsat, operator of the world's largest satellite services business, as a key component to unify the operations of its ground and space systems in its next generation network.
Intelsat's next generation network will combine the latest in space, ground and cloud technologies to deliver robust, dynamic and flexible services to their customers. To execute against these goals Intelsat needs dynamic, standards-based software-defined platforms that can adapt quickly to changes at the space layer to deliver services where and when they are needed and support migration to 5G technologies.
Kratos' OpenSpace Platform is the first and only software-defined satellite ground system. Fully virtualized and orchestrated, and built upon widely accepted industry standards, OpenSpace enables scalable deployment within an elastic, cloud-agnostic environment. With the OpenSpace Platform, Intelsat will be able to instantiate carrier-grade services in minutes instead of the weeks or even months commonly required with traditional hardware-based ground systems, allowing its customers to quickly deploy services and make service changes to meet evolving user needs.
With OpenSpace, signal processing runs in software and all services are deployable at scale on generic, off-the-shelf computers without the need for additional hardware acceleration such as Field Programmable Gate Array (FPGAs) or Graphics Processing Units (GPU). The Platform will also support 5G NTN features once the new standard is established. As a result, Intelsat will experience significant economies of scale within their global SDN infrastructure while dramatically reducing the overall life cycle cost of custom hardware.
"We selected OpenSpace because of its ability to support our goals of enhancing service availability, responsiveness and flexibility for our customers," commented Carmel Ortiz, VP of systems innovation at Intelsat. "OpenSpace's virtualized, standards-based solution maximizes our ability to apply best-in-class practices for orchestrating and automating services."
"We have worked closely with Intelsat engineers and executives to see that the OpenSpace Platform will meet the capabilities of their new software-defined network (SDN)," said Michael Smith, SVP of global sales for Kratos' Space Division. "This includes thinking about new features and applications for the future that will help Intelsat smoothly expand the scale of their network and the breadth of their service offerings. As a software-defined system, that kind of adaptability is built natively into the OpenSpace Platform architecture and can be leveraged quickly and economically as new opportunities arise."
Source: Kratos
Help IC News continue to bring you breaking news from across the IC and IC contracting landscape. Join our paid subscribers today.