Insitu, FAA demonstrate UAS tech
By Loren Blinde
October 26, 2018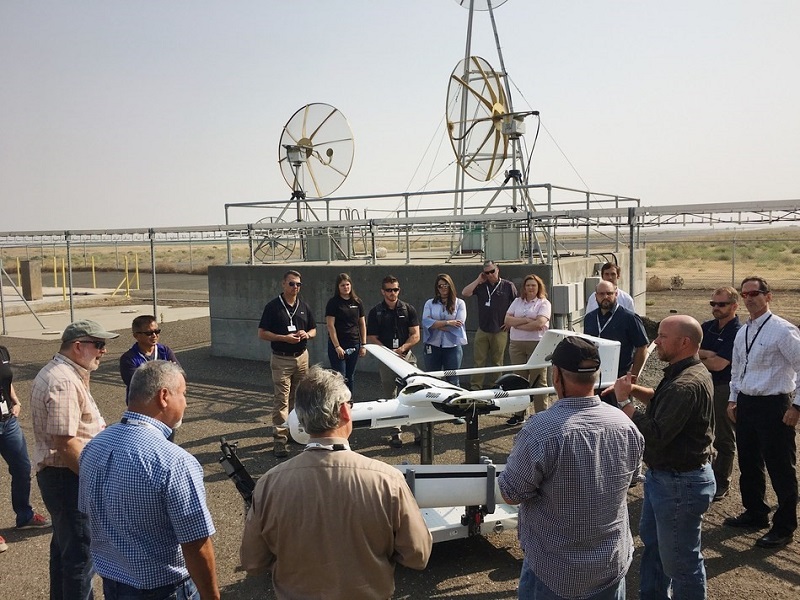 Insitu, a wholly-owned subsidiary of Chicago, IL-based Boeing, has successfully completed the first interim Type Certification Board Meeting (TCBM) in support of the ScanEagle3 Federal Aviation Administration (FAA) type certification program, the company announced October 23.
Recently, key FAA teams including Aircraft Certification (AIR), Aircraft Flight Status (AFS), Air Traffic Organization (ATO), and Aircraft Unmanned Systems (AUS) came together at Insitu's headquarters in Bingen, Washington for the TCBM, a first for the group of FAA teams. The FAA teams participated in an overview of Insitu's Project Plan for Certification, examining Insitu's "Detect and Avoid" (DAA) capability planning, along with its Safety Management System and proprietary model–based engineering. The three-day agenda included launch-to-capture flight tests, as well as standards, flight training and technical publications and manuals reviews to ascertain Insitu's proposed basis for 2019 UAS Type Certification.
Insitu demonstrated its stringent culture of safety which mirrors the FAA's extremely strict safety standards, exhibited the ScanEagle3's innovative design and technology milestones that it has reached, as well as the fact that it is a mature aircraft company. The aircraft type certification (TC) under 14 Code of Federal Regulations (CFR) 21.17(b) requires that an aircraft and its subassemblies are manufactured according to the approved design (known as the "type") and that the design ensures compliance with appropriate standards. At that point a standard Certificate for a special class vehicle (UAS) will be issued by the FAA.
"This exercise was to underscore our collaboration with the FAA, and to be completely transparent with our engineering details, software, and proprietary information," said Jeff Raymond, Insitu program manager. "We are very forward thinking in working with the FAA to ensure UAS safe integration into the National Airspace System (NAS), enabling the many uses for UAS. These uses include data collection, analysis and delivery; aerial infrastructure survey; disaster recovery; wildfire suppression, and many more," Raymond continued. "This certification will allow us to operate UAS without delay — which currently is due to seeking permits and temporary flight restrictions — making us agile and ready to serve at a moment's notice."
Source: Insitu