IBM opens Federal Cloud Innovation Center in Washington, DC
By Loren Blinde
November 4, 2013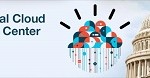 IBM announced on October 22 its inauguration of a Federal Cloud Innovation Center dedicated to helping federal agencies and other public sector organizations advance the adoption of Cloud computing across the government.
The new IBM Federal Cloud Innovation Center in Washington, DC, will bring IBM's Cloud computing research efforts closer to federal agencies to develop specialized technologies and methods for building mission-ready clouds.
The IBM center will draw on the Cloud computing expertise of more than 500 IBM professionals aligned to the center and IBM's global network of more than 37,000 Cloud industry experts. These experts include IBM researchers, IT infrastructure architects, software developers and consultants with deep industry knowledge in managing major transformation projects across the federal government, as well as implementing Cloud solutions.
A central focus of the center will be to work with the government to explore further the adoption of open standards for Cloud computing across the federal government. Open standards in Cloud computing provide integration, break down barriers between Clouds within government, and drive workload portability.
IBM is a significant contributor to OpenStack Cloud standards and other open protocols that can help ensure today's Clouds will have accessibility. IBM brings unique implementation capabilities on top of the open source code for agencies looking to quickly and securely deploy open technologies in their Cloud computing environments.
The center's staff will also collaborate with federal agencies and other clients on new security innovations that would protect the nation's mission critical data housed in the Cloud. IBM researchers continue to develop new methods for data encryption in the Cloud, ensuring data always remains secure while it is being transported, searched and processed. Also, the center is able to help agencies exploit the more than 3,600 Cloud APIs that IBM has in its portfolio for integration and hardware configurations. These APIs enable faster customization of Cloud solutions to the specific needs of federal government clients.
"IBM's research collaborations with the government have led to major advancements in networking, high-performance computing and most recently in the emerging field of cognitive systems," said Dr. John Kelly III, IBM senior vice president and director of IBM Research. "We see a tremendous opportunity to further the development of Cloud technologies with the federal government by providing access to the latest breakthroughs in security and reliability coming out of IBM's research labs."
The new Cloud innovation center will host and deliver its client events and demonstrations in IBM's Institute for Electronic Government at 600 14th Street, NW, Washington, DC.