IARPA releases B24IC details
By Loren Blinde
May 17, 2022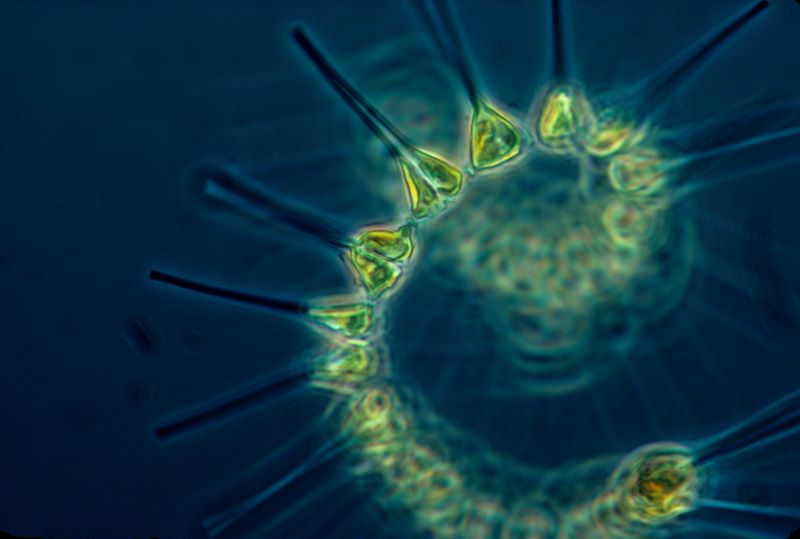 On May 16, the Intelligence Advanced Research Projects Activity (IARPA) posted a notice of interest in Biointelligence and Biosecurity for the Intelligence Community (B24IC).
IARPA invests in high-risk/high-payoff research programs that have the potential to provide our nation with an overwhelming intelligence advantage. IARPA seeks to develop new capabilities, matching the wider synthetic biology and biotechnology fields, ensuring the Intelligence Community's (IC's) capability to meet the biointelligence and biosecurity threats of the 21st century. This includes developing new ways to collect, detect, analyze, and prevent traditional biothreats while also addressing the promise and perils associated with the growing fields of biotechnology and synthetic biology. To address these challenges, the IC seeks to advance research across multiple sub-disciplines of biology.
In recent decades, the rise of synthetic biology has corresponded with critical advances in biology research. From polymerase chain reaction (PCR) in the 1980s to next generation sequencing (NGS) in the late 90s to numerous mechanisms for genetic engineering enabling a variety of engineered organisms in the past decade, the branches of synthetic biology and enabling biotechnologies have advanced at a prodigious rate. The IC, and IARPA specifically, has pursued numerous research programs to advance security interests, but the needs of the IC require rapid advancement of numerous research topics to meet and leverage the advances the many biological disciplines have brought into reality in the past decades. These needs align with developing new methods for countering traditional biothreats of concern while also looking towards the future where bio-focused capabilities may enable or support IC relevant capabilities.
In particular, IARPA seeks novel research ideas from multidisciplinary teams pursuing advanced research topics capable of supporting the below interests:
Biointelligence – Instruments, knowledge, and/or methods enhancing the IC's capability to counter inappropriate use of biological sciences or leverage advancements derived from the biological sciences capable of advancing the IC's ability to collect, analyze, characterize, secure, and utilize information related to threats to our nation
Biosecurity – Methods for ensuring the security of instruments, knowledge, environments, or capabilities aligned with biological research or advancements which have the potential to cause harm or detrimentally impact other organisms, materials, or infrastructure.
These technologies align well with needs of the intelligence and national security communities and are, therefore, under the purview of IARPA's research mission. Successful technology solutions will require creative, multidisciplinary methods, paradigm changing thinking, and transformative approaches. Interest focuses on research with the ability to revolutionize capabilities and instruments or demonstrate that revolutionary change is possible in the coming decade. Critical interests align with technologies to improve collections, analysis, characterization, and mission specific capabilities. Multidisciplinary or convergent approaches derived from other technical fields and disciplines are welcome and encouraged.
Review the full B24IC announcement.
Source: SAM
The right opportunity can be worth millions. Don't miss out on the latest IC-focused RFI, BAA, industry day, and RFP information – subscribe to IC News today.