Honeywell, SES, and Hughes demo multiorbit airborne connectivity
By Loren Blinde
January 4, 2022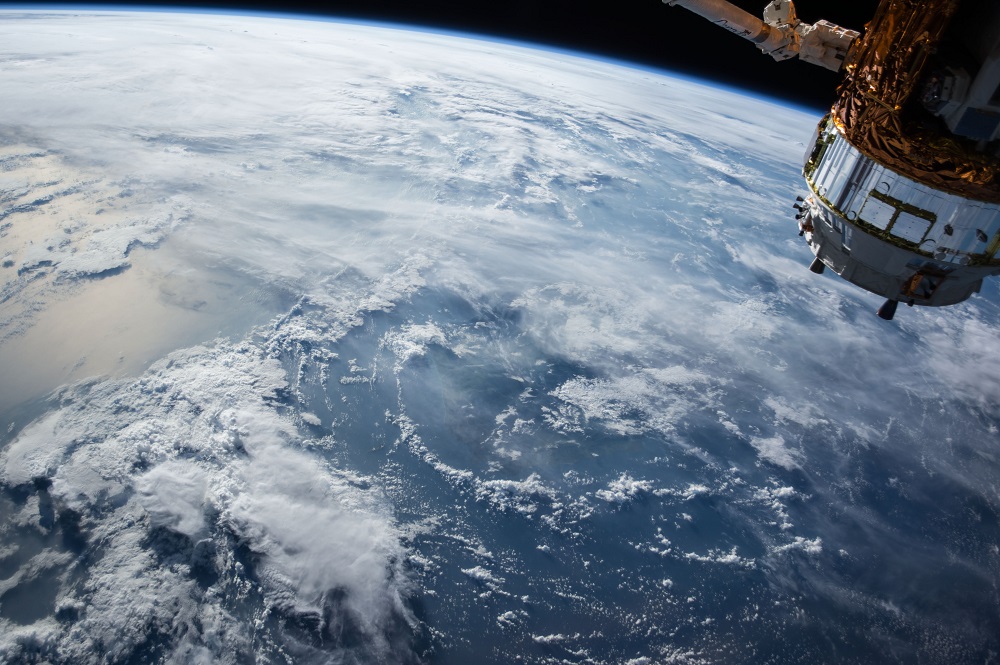 Honeywell, SES, and Hughes have successfully demonstrated multinetwork, multiorbit high-speed airborne connectivity for military customers, a technological breakthrough that will enable government and military personnel to communicate between the ground and air more efficiently and securely than ever, Honeywell announced December 20.
Honeywell's JetWave MCX broadband satellite communication (SATCOM) solution, using an HM-series modem from Hughes Network Systems LLC (Hughes), was paired with SES' medium earth orbit (MEO) high-throughput, low-latency network, and multiple SES geostationary satellites, including the government-dedicated GovSat-1 satellite.
Airborne demonstrations showed that Honeywell's JetWave MCX terminal is compatible with various Ka-band network capabilities and can provide military customers with network resilience that supports primary alternate contingency and emergency (PACE) communication requirements. Additionally, SES' MEO constellation provided both lower latency and fiber-like connectivity during the demo flights, with full duplex data rates of more than 40 megabits per second. This is noteworthy due to government customers' demand for robust uplink, as evidenced by multiple simultaneous HD video feeds.
To achieve additional levels of security, the companies leveraged the military Ka-band government frequencies delivered via the SES GovSat-1 satellite and the software-defined Hughes HM-series modem. These capabilities ensure that today's warfighters have the data they need, when and wherever they need it, including in contested and high-activity environments.
"Honeywell and SES are ensuring that military operators and their warfighters stay connected anytime around the globe," said Steven Williams, vice president, defense Americas, Honeywell Aerospace. "The ability to give network choices to operators using our agnostic terminal means the customer can choose the best network for the mission and geographic region."
"The SES and Honeywell capabilities showcased during the airborne demonstration are revolutionary for governments as they show how next-generation satellite networks can efficiently support data-intensive government aero capabilities," said Will Tong, vice president of strategic government initiatives and head of the government aerospace market, SES. "By leveraging the open space, ground and waveform architecture of SES' O3b MEO and the secure frequencies of GovSat-1, as well as the network-agnostic MCX terminal, we managed to show impressive throughput while enabling secure sovereign networks for government end users."
"We appreciate the opportunity to collaborate with Honeywell on these critical demonstrations of resilient airborne connectivity using the Hughes HM System across multiple constellations and orbits," said Rick Lober, vice president and general manager, Hughes Defense. "Our equipment and systems integration enabled far greater throughput — ideal for both en-route and air-to-ground applications — and showcased how our low probability of intercept/low probability of detection waveform can enhance the military's PACE planning."
Source: Honeywell
Like IC News? Then please consider subscribing. You'll get full access to our searchable library of 10,000+ articles, plus new articles each weekday.