HawkEye 360 welcomes new advisory board members
By Loren Blinde
May 11, 2023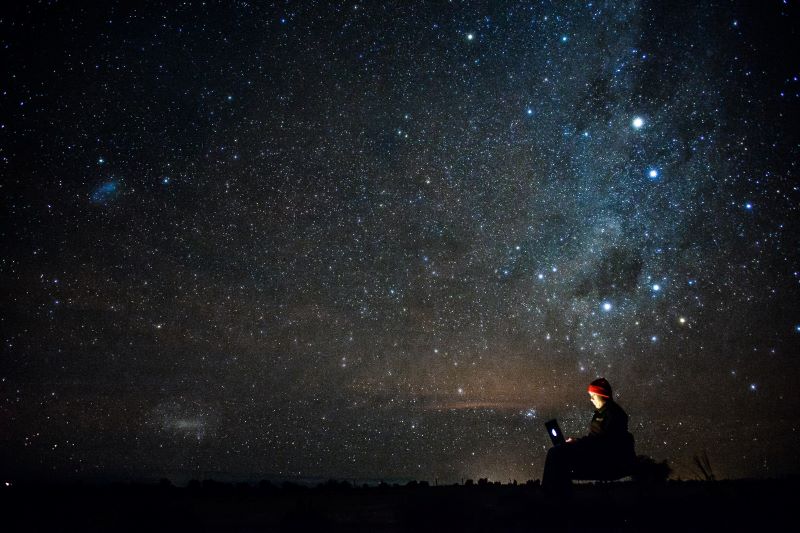 HawkEye 360 Inc., a leading defense technology company for space-based radio frequency (RF) data and analytics based in Herndon, VA, announced on May 9 its advisory board class of 2023: General John Abizaid, The Honorable Kari Bingen, The Honorable Jim Cooper, and Dr. M. Sanjayan.
"HawkEye 360 is proud to welcome an extraordinary class of advisory board leaders for 2023," said HawkEye 360 Chief Executive Officer John Serafini. "Their broad expertise across government and nonprofit sectors will be essential as we continue to expand our RF-sensing satellite constellation to equip the U.S. Government and our partners abroad with crucial, near real-time insights into illegal and illicit activities."
General John Abizaid is a retired U.S. Army four-star general, who most recently served as the U.S. Ambassador to the Kingdom of Saudi Arabia. Previously, he served on the CIA's External Advisory Board and as the Distinguished Chair (Emeritus) of the Combating Terrorism Center at the U.S. Military Academy at West Point.
"HawkEye 360's work is critical to fostering a safer and more secure world, including in the Middle East and the Indo-Pacific regions," General John Abizaid said. "I look forward to joining this dynamic team who are demonstrating the critical role commercial defense technologies play in our national defense."
The Honorable Kari A. Bingen is the director of the Aerospace Security Project and a senior fellow in the International Security Program at the Center for Strategic and International Studies (CSIS). She previously served as Chief Strategy Officer for HawkEye 360. Bingen has also served as the Deputy Undersecretary of Defense for Intelligence and Security for the U.S. Department of Defense, the policy director on the House Armed Services Committee (HASC) and staff lead for its Strategic Forces Subcommittee.
"I'm thrilled to be back with the HawkEye 360 team in this capacity and to be joining such a distinguished cohort of advisors," Kari Bingen said. "HawkEye 360 exemplifies the contribution that commercial space can make to national defense and global security."
The Honorable Jim Cooper is a recently retired congressman (D-TN) who served in the U.S. House of Representatives for 32 years, working on eight different committees including the Intelligence Committee. Cooper helped found the U.S. Space Force as the former chairman of the Strategic Forces Subcommittee of the U.S. House Armed Services Committee.
"I was impressed by HawkEye 360 and its excellent management team from the start and have been even more impressed by their work overseas this past year," Rep. Jim Cooper said. "They are a company with a great future and I look forward to being a part of it."
Dr. M. Sanjayan is a conservation scientist and CEO of Conservation International, an organization working primarily in the Global South to protect nature for humanity. He has previously served as a visiting researcher at the University of California, Los Angeles, a distinguished professor of practice at Arizona State University, and a fellow at the Aspen Institute.
"As a conservation scientist concerned with global climate change, including forest restoration and protecting ocean waters, I have built my career around humanitarian and environmental preservation initiatives," Sanjayan said. "I truly believe Hawkeye 360's technologies will benefit our society and our world."
"As HawkEye 360 continues to grow its signals collection and analysis capabilities, these distinguished advisors bring valuable knowledge and experience in how our data can support the national security, defense, space and environmental sectors," said HawkEye 360 Chief Strategy Officer Patrick Zeitouni. "HawkEye 360 is strengthened by their leadership."
These four individuals, forming HawkEye 360 advisory board's class of 2023, will join the board's 18 current members:
Letitia Long (Advisory Board Chair)
Honorable Arthur L. Money
David Deptula Lt. Gen., U.S. Air Force (Ret.)
Stephanie O'Sullivan
Lynn Wright
Scott Swift, Admiral, U.S. Navy (Ret.)
Joan Dempsey
Senator Norm Coleman
Deborah Lee James
John Mulholland, Lt. Gen., U.S. Army (Ret.)
Essye Miller
Representative Mac Thornberry
Kevin Chilton, General, U.S. Air Force (Ret.)
James A. "Sandy" Winnefeld, Jr., Admiral, U.S. Navy (Ret.)
Marty Faga
Terry McAuliffe
Paul Zukunft, Admiral, U.S. Coast Guard (Ret.)
Mike Rogers, Admiral, U.S. Navy (Ret.)
Source: HawkEye 360
Help IC News continue to bring you breaking news from across the IC and IC contracting landscape. Join our paid subscribers today.