General Atomics, Rocket Lab to launch advanced data collection system
By Loren Blinde
February 26, 2021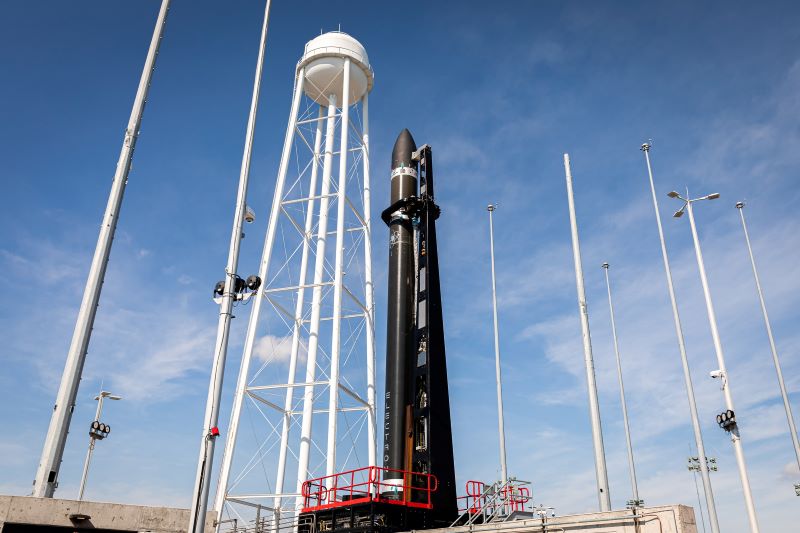 General Atomics Electromagnetic Systems (GA-EMS) of San Diego, CA announced on February 24 that it has signed a contract with Rocket Lab to launch the GA-EMS developed Orbital Test Bed (OTB) satellite carrying the Argos-4 Advanced Data Collection System (A-DCS) hosted payload. The contract was awarded to GA-EMS by the United States Space Force's (USSF) Space and Missile Systems Center (SMC) under a USSF Hosted Payload Solutions (HoPS) delivery order, on behalf of the National Oceanic and Atmospheric Administration (NOAA). The anticipated launch will occur between late 2021 and early 2022 using Rocket Lab's Electron launch vehicle.
"We are excited to work with Rocket Lab to launch the Argos-4 satellite," stated Scott Forney, president of GA-EMS. "GA-EMS is continuing to expand our presence in space. This contract demonstrates our commitment to quickly and reliably launch new payload technologies to space and meet our customer's schedule requirements."
The Argos-4 A-DCS mission is supported by the NOAA Cooperative Data and Rescue Services Program. Argos is an international program that collects data from thousands of sensors and transmitters located around the world. Currently, data is collected and distributed for use in numerous applications, including ocean buoy tracking, wildlife and fishery monitoring, and maritime security, as well as non-environmental uses.
"We're proud to be teaming up with the GA-EMS team and providing a streamlined path to orbit for Argos-4," said Peter Beck, founder and chief executive officer of Rocket Lab. "It's a privilege to be able to provide tailored, reliable access to space for a program that makes such a significant contribution to monitoring and protecting our oceans and wildlife."
"Rocket Lab has demonstrated success in reliably deploying small satellites to their targeted destination in low-earth orbit," stated Nick Bucci, vice president of Missile Defense and Space Systems at GA-EMS. "The flexible, modular OTB platform used for Argos-4 continues to demonstrate its versatility both in terms of payload integration and launch vehicle integration and compliance, enabling a cost-efficient solution to meet a wide variety of requirements. We look forward to incorporating our satellite with Rocket Lab's Electron launch vehicle and putting the important Argos-4 A-DCS technology on orbit so it can perform its mission."
Source: General Atomics