EDJX and Cubic announce partnership
By Loren Blinde
September 28, 2021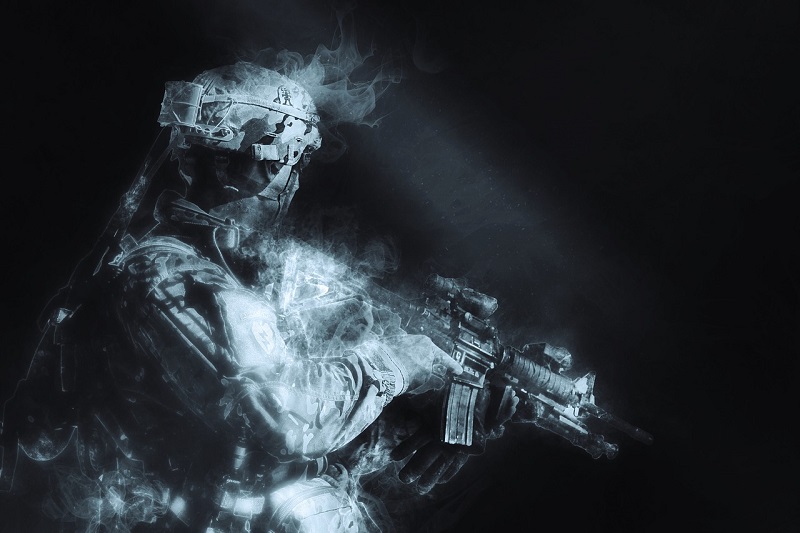 On September 23, Raleigh, NC-based EDJX and San Diego, CA-based Cubic Corporation, a market leader in networked Command, Control, Communications, Computers, Intelligence, Surveillance and Reconnaissance (C4ISR) technology, announced a strategic partnership to launch the world's first Internet of Military Things Edge Platform.
The Internet of Military Things Edge Platform is a converged infrastructure solution consisting of EDJX EdjOS with Cubic Corporation's edge compute and networking hardware. Blueforce Development, a leading innovator in sensor fusion, sensor cueing, and Artificial and Predictive Intelligence software at the edge, will become the first certified application developer on the IoMT Platform.
The Internet of Military Things Edge Platform, which has significant implications for IoT and advanced AI solutions at the far edge of the network, is the first major solution to be built on the Autonomy Institute GRID that includes Public Infrastructure Network Node (PINN), announced earlier this year. The Autonomy Institute is the conduit for these technologies combining to form a transformational end-to-end IoT solution from base to battlefield, solving immediate challenges for the military and civilian first responders.
The IoMT Platform will launch on the Autonomy Institute Alpha Lab at Texas Military Department's (TMD) Camp Mabry in Austin, TX, coinciding with the deployment of PINN infrastructure. The PINN is the first unified open standard to support 5G wireless, Edge Computing, Radar, Lidar, enhanced GPS, and Intelligent Transportation Systems (ITS) and solves current infrastructure challenges.
The Autonomy Institute Alpha Lab at Camp Mabry will be available to developers to build, test and deploy next generation IoT solutions providing the blueprint for public safety, military and civilian use cases. The Alpha Lab is part of operationalizing the PINN, which will have significant implications for public safety and disaster response. PINNs will enable first responders to accelerate emergency and disaster response with intelligent infrastructure and facilitate humanitarian assistance with disaster relief and domestic operations.
The IoMT Edge Platform is part of the broader future of AI at the edge and IoT story as a key proof point in an emerging market. IoT and 5G marks AI at the edge, the processing of AI algorithms on edge, on users' devices. Internet of Military Things is an emerging application of this technology, transforming military security and connectivity.
"We are excited to support the launch of the Autonomy Institute Alpha Lab. Camp Mabry and the Texas National Guard have become a center of gravity for research and innovation. We are continually looking to leverage and accelerate the adoption of new commercial technology and novel architecture deployments like the PINNs. This Lab will help bring the concept of the Internet of Military Things to fruition by acting as a pathfinder for our systems to connect, share data, and learn. As a nation, we need to move faster if we are to meet the challenges of tomorrow," said Lt. Col. Alex Goldberg, Southwest Region Engagement Lead for the Defense Innovation Unit.
"The EDJX platform is a quantum leap in the field of edge computing because it enables our intelligent IoT and C2 application products to scale from base to battlefield, reducing cognitive lift while increasing the tempo of operations for members of the military and our first responders," said Michael Helfrich, Founder and CEO of Blueforce Development. "Military and first responders need actionable intelligence for superior decision-making, where access to data and the fidelity of information is critical to decision-making in time-constrained decision environments."
Source: EDJX
Like IC News? Then please consider subscribing. You'll get full access to our searchable library of 10,000+ articles, plus new articles each weekday.