DHS awards 24 SBIR contracts
By Loren Blinde
June 25, 2019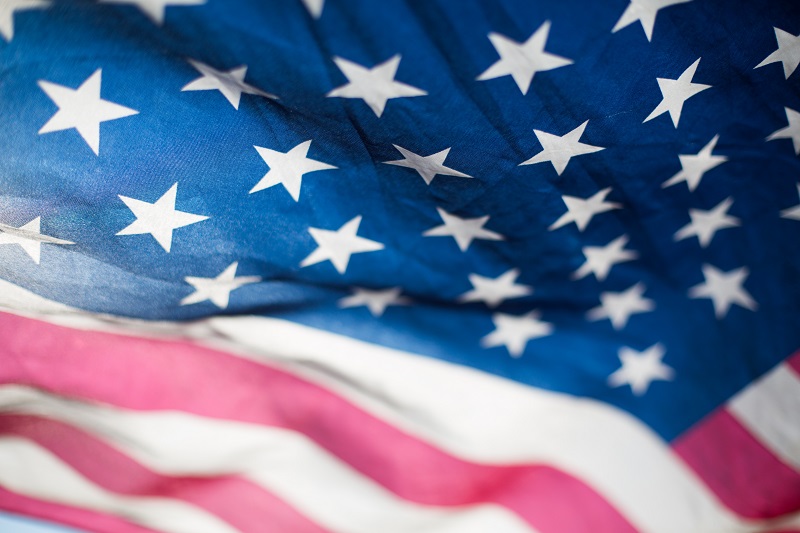 The Department of Homeland Security (DHS) Small Business Innovation Research (SBIR) program has awarded the 1,000th SBIR contract since the program's initiation in 2004. The 1,000th contract is one of twenty-four awarded as part of the FY19.1 Solicitation Phase I awards, bringing the total number of SBIR contracts to 1,018.
"This is a huge milestone for the DHS SBIR program as it signifies our history of investment in America's innovative small businesses from which numerous technologies and concepts have been developed to support the homeland security mission," said William Bryan, DHS senior official performing the duties of the under secretary for science and technology. "We look forward to continuing the excellent work of the DHS SBIR program and developing innovative solutions for the future."
Many successful technologies have been developed through initial funding support by the SBIR program. One successful SBIR-funded technology is Rapid DNA, which quickly analyzes DNA to verify family relationships (kinship), and identify victims of mass casualty events and human trafficking. Last year Rapid DNA identified 85% of the victims of the California Camp Fire.
Other successful technologies include a low-cost flood sensor that monitors flood-prone areas in real-time and alerts officials, industry and citizens to potential threats like flash flooding; the Burn Saver Thermal Sensor, a small wearable device, designed to alert firefighters before the surrounding temperature damages their personal protective equipment; and Symbiote Defense, an intrusion-detection system that can increase the security of Internet of Things devices such as network peripherals, complex building controllers and automation systems against malware cyberattacks.
To date, the DHS SBIR program has invested more than $319 million in small businesses to foster economic growth while addressing DHS technology needs.
The latest SBIR contracts, totaling nearly $3.6 million, were awarded to 22 companies in 11 states and the District of Columbia. Each of these Phase I awards will receive up to $150,000 to prove the feasibility of their concept over a six-month period in a specific area of research.
Nineteen of these awards were made through the DHS Science and Technology Directorate (S&T) and five through the DHS Countering Weapons of Mass Destruction Office (CWMD).
"The SBIR program is a valuable asset for CWMD as we work to support and equip the nation's frontline defenders," said James McDonnell, DHS assistant secretary for countering weapons of mass destruction.  "These small businesses tackle some of today's most critical security challenges with ingenuity and determination.  I am grateful for their partnership and look forward to continuing to work together."
The contracts were awarded in ten topic areas:
S&T Topics
Reach-Back Capability for Fielded Rapid DNA Systems

Bode Cellmark Forensics, Inc. (Lorton, VA)

Parabon NanoLabs Inc. (Reston, VA)

SNA International (Alexandria, VA)

Identity, Credential, and Access Managfement (ICAM) On-the-Fly

CardSmart Technologies (Basking Ridge, NJ)

Oasys International Corporation (Washington, DC)

Waverley Labs (Leesburg, VA)

On-Body Power Module for First Responders

Cornerstone Research Group Inc. (Miamisburg, OH)

Intellisense Systems, Inc. (Torrance, CA)

TDA Research, Inc. (Wheat Ridge, CO)

Modeling-based Design of Sensors for Chemical Detection in Complex Environment

N5 Sensors (Rockville, MD)

Synthetic Training Data for Explosive Detection Machine Learning Algorithms

Innovision, LLC (Dayton, OH)

Synthetik Applied Technologies, LLC. (Pierre, SD)

Cybersecurity Peer-to-Peer Knowledge/Lessons Learned Tool

CardSmart Technologies (Basking Ridge, NJ)

InferLink Corporation (El Segundo, CA)

Intelligent Automation Inc (Rockville, MD)

Network Modeling for Risk Assessment

Achilles Heel Technologies (Orem, UT)

Applied Training Solutions, LLC (ATS) (Hampton, VA)

SecureLogix (San Antonio, TX)

Blockchain Applications for Homeland Security Forensic Analytics
CWMD topics:
Detector Integration with Current and Emerging Networked Systems

WGS Systems, LLC (Frederick, MD)

BluEyeQ LLC (Charlotte, NC)

Unmanned Aerial System Autonomous Search of Limited Area for Radiological Threats

Intelligent Automation Inc. (Rockville, MD)

Charles River Analytics Inc. (Cambridge, MA)

Physical Sciences Inc. (Andover, MA)
Source: DHS