Cubic's SLATE wins Connect award
By Loren Blinde
December 10, 2019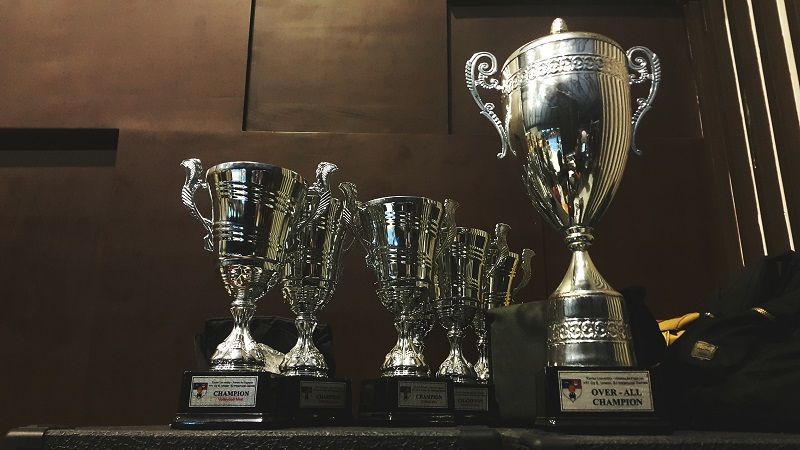 Cubic Corporation of San Diego, CA announced on December 6 its Cubic Global Defense (CGD) business division was awarded the "Most Innovative New Product" (MIP) Award in the Defense category for its Secure Live, Virtual and Constructive (LVC) Advanced Training Environment (SLATE) at the 2019 CONNECT MIP Awards. Held on December 5, the 32nd annual awards ceremony honors San Diego innovation leaders and groundbreaking new products.

"At Cubic we strive to keep innovation at the forefront of everything we do. Our game-changing instrumentation system provides the Department of Defense and our coalition partners the ability to securely train, test and measure combat readiness like never before," said Bradley Feldmann, chairman, president and chief executive officer of Cubic Corporation. "We have a great team of innovators who are dedicated to solving our customers' biggest challenges and this award is a true testament to all their hard work."

In partnership with the U.S. Air Force Research Laboratory (AFRL) and Naval Air Systems Command (NAVAIR), Cubic successfully completed the SLATE Advanced Technology Demonstration (ATD) last year, demonstrating cutting-edge LVC technology for fighter aircraft. Cubic developed enabling technologies and demonstrated the efficacy of blending virtual and constructive entities into live aircraft cockpits during large force exercise events at Nellis Air Force Base.
Cubic's SLATE uses National Security Administration (NSA) Type-1 encryption to integrate virtual and constructive injects with live entities via the government-owned, fifth-generation Advance Technology Waveform at Multiple Independent Levels of Security (MILS). Through blended LVC, SLATE ATD exposes fourth- and fifth-generation platforms to near-peer threat capabilities and densities while allowing for simultaneous operations at varying security levels.
Source: Cubic