Coast Guard C3CEN to host industry day
By Loren Blinde
February 4, 2020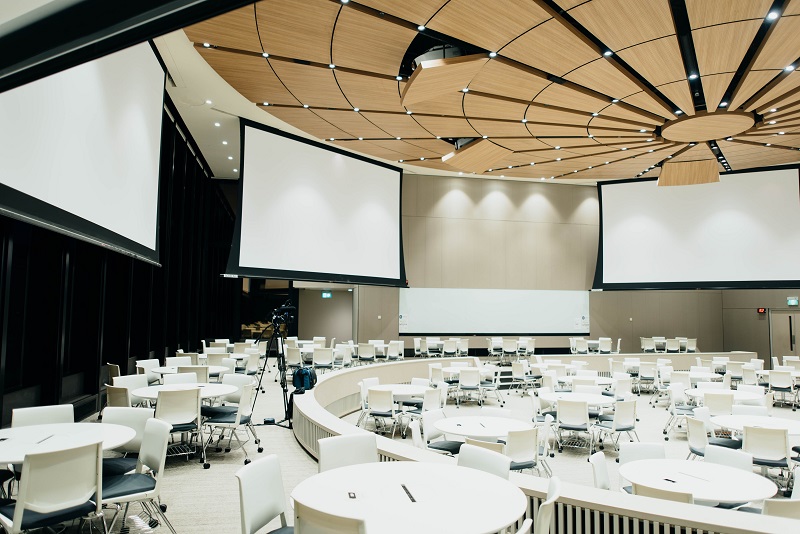 On February 3, the U.S. Department of Homeland Security / United States Coast Guard Command, Control, and Communications Engineering Center (C3CEN) posted an Industry Day invitation. Registration closes at 12:00 p.m. Eastern on March 31.
WHEN:
April 02, 2020
11:00 am – 12:00 pm Registration
12:00 pm-2:00 pm Presentations
2:00 pm- 4:00 pm One-on-one sessions
C3CEN is hosting an Open House to provide advance planning information to industry. This event will provide a forum by which C3CEN can communicate details on future business opportunities and exchange useful information. This Open House will include a catered lunch with the planned keynote address by Captain Michael F. Nasitka, U.S. Coast Guard, Commanding Officer, Command, Control & Communications Engineering Center (C3CEN), and a Special Guest Speaker- The USCG Head of Contracting Activity (CG-91) Mr. Michael W. Derrios.
C3CEN delivers, manages and supports mission-enabling Command, Control, Communications, Surveillance, Intelligence and Navigation capabilities through engineering rigor and standard processes you can trust. C3CEN is the C4ITSC Center of Excellence for Strategic & Tactical C3 Systems for Mobile and Ashore Assets.
The industry day presentations will begin at approximately 1:00pm followed by an open session with opportunities for vendors to meet one-on-one with leaders and service-line managers. The industry day one-on-one portion of this event is at no charge and is separate from the Keynote Speaker and lunch. Please Note: The maximum occupancy for the room is 250 participants, therefore, participants who are planning to only attend the Industry day session (One on One sessions), will be unable to access the room during the keynote speaker and lunch portion of the event.
WHO SHOULD ATTEND?
Federal contractors (large and small) in engineering and technical interaction who are interested in C3CEN business opportunities.
Representatives from Small Disadvantaged Businesses, 8(a), HUB-Zone, Service Disabled Veteran Businesses, and Women-Owned Small Businesses. 
Electronics, communications, and navigation equipment vendors who are interested in engineering and technical interaction business opportunities with C3CEN.
REGISTRATION:
Each individual must pre-register to attend this event.  Please visit https://www.tasc-tgic.org/event-3723907 and select the "register" link in the lower-left portion of the page. Maximum attendance for this event is 250, so please register early. 
The registration cost for the lunch and keynote speaker is $35 for TASC members and $40 for non-members. Payment, if applicable, must be made in full via the website at the time of registration.
Full information is available here.
Source: SAM