Black Sage wins Air Force counter-drone tech contract
By Loren Blinde
December 15, 2022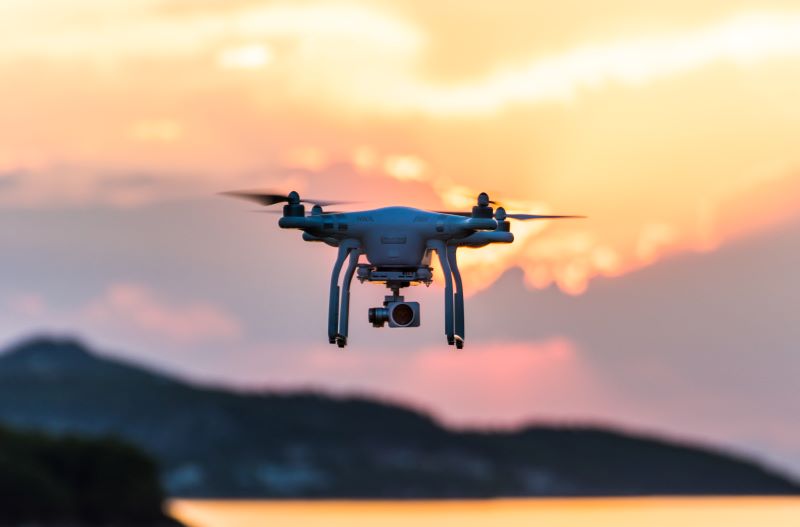 On December 14, Boise, ID-based Black Sage Technologies announced the award of a $4.5M contract by the Air Force Research Laboratory (AFRL) to investigate novel lidar sensing solutions that improve drone detection and discrimination. Black Sage, a leading provider of counter-unmanned aircraft systems (C-UAS), and Spectral Sensor Solutions (S3), a leading provider of lidar-based threat sensing capabilities, are teamed to conduct the research program named: Lidar Unmanned Aerial System Detection and Discrimination (LUASDD).
"Our approach to C-UAS has always been a layered approach that fuses data from multiple sensors such as radar, electro-optical (EO) / infrared (IR) cameras, and passive RF sensors," said Tim Morris, Black Sage program manager for LUASDD. "Lidar brings another layer of sensor data that can potentially address threat detection scenarios and environmental conditions that present challenges to radar or EO/IR sensors."
S3 develops state-of-the-art high-power long-range lidar solutions that utilize multiple active sensing techniques. One example is the real-time Eye safe Visualization Evaluation and Analysis Lidar (REVEAL) used for standoff detection and identification of Chemical, Biological, Radiological, Nuclear, and Explosive (CBRNE) threats. "Our lidar systems are routinely integrated into layered defensive solutions, making adapting our REVEAL sensor and integrating the data products a natural fit for our team," said Jeff Pruitt, Program Manager for S3.
The lidar research and experimentation will be conducted at Black Sage's new test facility, Sage Works. "Sage Works was built to emulate a Forward Operating Base (FOB) incorporating a complete C-UAS system within a significant uncontrolled airspace and land use for our Red team to test and evaluate operationally relevant profiles," said Marshal Minder, director of integration at Black Sage. "Sage Works is a crucial component of our ability to evaluate emerging threats and solutions in support of our customers."
Source: Black Sage
Your competitors read IC News each day. Shouldn't you? Learn more about our subscription options, and keep up with every move in the IC contracting space.