BAE Systems wins CANES award
By Loren Blinde
February 3, 2023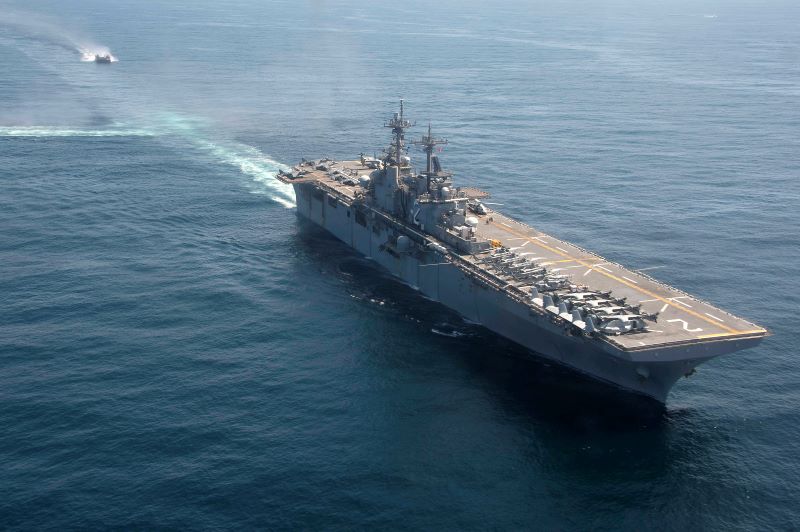 On February 2, McLean, VA-based BAE Systems announced that it has been awarded a contract by the Naval Information Warfare Systems Command (NAVWAR) for the Consolidated Afloat Networks and Enterprise Services (CANES) program. The total value of the 10-year indefinite delivery, indefinite quantity (IDIQ) contract is $4.1 billion. BAE Systems is one of eight companies that will be competing for work on the IDIQ program.
"We look forward to continuing to support the Navy's CANES mission to update shipboard networks to improve fleet operations," said Lisa Hand, vice president and general manager of BAE Systems Integrated Defense Solutions. "Our team has a legacy of exceptional quality and production support to NAVWAR, ensuring timely and critical modernization of the afloat networks."
CANES is the Navy's next-generation tactical afloat network and represents a key aspect of the service's modernization planning by upgrading cybersecurity, command and control, communications, and intelligence systems afloat, and by replacing unaffordable and obsolete networks. Under the terms of the contract, BAE Systems will be responsible for the procurement and production of afloat network devices, spares, laboratory equipment, initial software, software renewal, and maintenance services for surface, shore, and submarine platforms.
BAE Systems has been supporting the CANES program for the past eight years by sourcing, assembling, testing, and delivering CANES production units for large deck surface ships in Summerville, South Carolina.
Source: BAE Systems
If you enjoyed this article, please consider becoming a paid subscriber. Your support helps keep our site ad-free.