Army posts UAS Group 5 support RFI
By Loren Blinde
June 25, 2019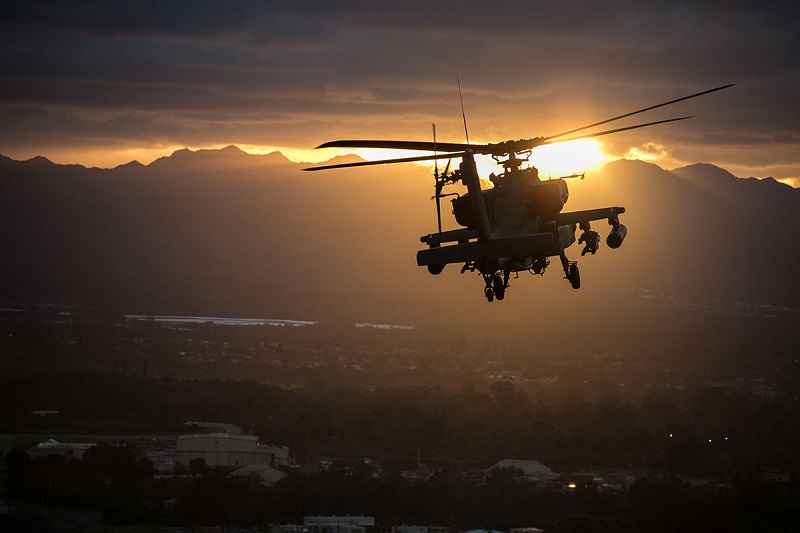 On June 24, the U.S. Army posted a request for information for engineering and technical services to perform U.S. Group 5 Unmanned Aircraft Systems (UAS) technology integration, analysis, test, evaluation, and flight demonstration. Responses are due by 4:00 p.m. Central on July 25.
The US Army Contracting Command-Redstone (ACC-R) is exploring options for contractor performance of a follow-on to contract W31P4Q-15-D-0003, for General Atomics Aeronautical Systems, Incorporated (GA-ASI) Unmanned Aircraft Systems (UAS) engineering and technical services. This acquisition is required to support the Combat Capabilities Develop Command (CCDC) Aviation and Missile Center (AvMC) System, Simulation, Software and Integration (S3I) Directorate with research, development, integration, experimentation, test, evaluation and operation of contractor UAS systems and subsystems. The S3I Directorate is responsible to Service and Joint customers to further develop, refine, evaluate and integrate Intelligence, Surveillance and Reconnaissance (ISR) technologies, platforms and payloads with the potential of improving the Warfighting Command, Control, Communications and Intelligence (C3I) capabilities of ISR and weapon systems.
Aside from sensor payloads, ISR payloads are also construed to include lethal payloads deployable from or with the ISR platform. The S3I Directorate conducts system development, experimentation, integration and testing of systems, capabilities and architectures beyond the boundaries of the typical UAS system. These activities include the integration of unmanned ground systems, unmanned underwater vehicles, unmanned combat air vehicles and the integration of manned and unmanned systems and architectures.
Performance of the contractor under the performance work statement will include engineering and technical services that will also support the spectrum of contractor furnished UAS systems and architectures across weapon system life cycles of research, development, production and sustainment. The proposed acquisition is a follow-on of an existing contract, W31P4Q-15-D-0003, following the expiration of its period of performance. This contract was originally established to provide this capability for the family of General Atomics UAS Group 5 equipment including Gray Eagle and Reaper UAS Systems.
Engineering and technical services will range from concept exploration through specification formation, development, test, integration, training, fielding, operational employment, evaluation and sustainment. The contractor will perform engineering and technical services required to support the S3I Directorate and its customers in the development, integration and operational employment of Class 5 UAS capabilities to include modeling, simulation and training systems and modules in support of systems, processes, capabilities and integrated joint, component and allied tactics, techniques and procedures.
The contractor shall provide engineering and technical services required to install, operate, disseminate payload products, maintain, and integrate new technical capabilities. The a United States (U.S.) Group 5 UAS systems are the target UAS category for the purposes of accomplishing and demonstrating required technology integration objectives for this effort. The required period of performance is 60 months with performance up to the Top Secret/Sensitive Compartmented Information level. This acquisition is intended to support the mission of the Army Futures Command and its subordinate Army CCDC AvMC in integrating the future operational environment, threat and technologies to develop and deliver future force requirements, designing future force organizations and delivering materiel capabilities.
Full information is available here.
Source: FedBizOpps