Andrew Moore joins CENTCOM
By Loren Blinde
April 20, 2023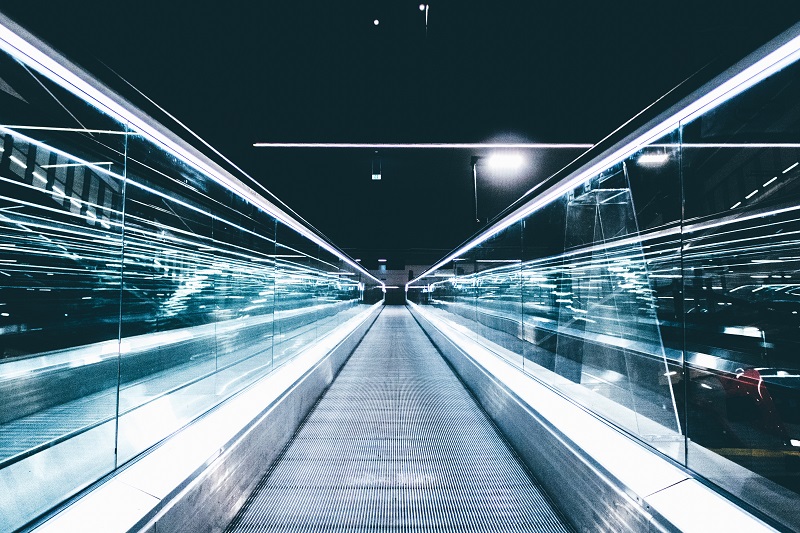 On April 19, the U.S. Central Command announced the hire of former director of Google Cloud AI, and former dean of the Carnegie Mellon University School of Computer Science Dr. Andrew Moore to serve as the first-ever CENTCOM Advisor on AI, Robotics, Cloud Computing, and Data Analytics. Dr. Moore is one of the world's leading experts in AI, machine learning, and robotics.
"Dr. Moore brings a level of expertise in AI, Cloud Computing, and Robotics that is unmatched," said Gen. Michael "Erik" Kurilla, commander of CENTCOM. "He is the leading figure in all the areas in which we plan to expand CENTCOM. This hire is a tremendous win for the culture of innovation we're building across CENTCOM. Dr. Moore will significantly accelerate our innovation initiatives."
"I couldn't be more excited and honored by this opportunity," said Dr. Moore. "I love the math and creativity of advanced technology development, but like so many of my friends in the AI industry, I want to see that theory being applied where it really makes a positive difference and CENTCOM's mission is seriously inspiring to me."
"As a command that prioritizes digital transformation, we are focused on collecting, organizing, and leveraging our data in a more efficient and effective way to support our missions," said Schuyler Moore, CENTCOM Chief Technology Officer. "With Andrew's exquisite experience in AI, network architecture, and data science, he will be able to provide critical guidance and advice to the command on these issues and drive further momentum behind our efforts to embrace data-centric warfighting. We are so fortunate to have such incredible talent join the team, and we look forward to continuing our broader technology and innovation efforts."
Dr. Moore will advise CENTCOM leaders on the application of AI, machine learning, robotics, network architecture, and data analytics to CENTCOM's missions in the Middle East, Levant, Central and South Asian States. He will also apply his wisdom and expertise to CENTCOM's innovation task forces involved in unmanned systems, artificial intelligence, cloud compute on the edge and data analytics.
Dr. Moore received his PhD in computer science from the University of Cambridge in 2001. He's developed algorithms and programs for some of the largest, most prominent global corporations. His data mining tutorials have been downloaded more than a million times. He's innovated new approaches to machine learning for robot control and corporate application.
"I think that one of the things I'm most looking forward to is spending time at the whiteboard with the experts at all ranks and roles that work on these important issues," said Dr. Moore.
"Our strategic approach – summarized by people, partners, and innovation – relies on bringing in the best talent and then empowering that talent," said Kurilla. "Dr. Andrew Moore is an absolute expert with an eye-watering resume and an incredibly impressive set of accomplishments in his field. He will help accelerate all innovation efforts across all echelons of U.S. Central Command."
"CENTCOM is the place to serve to put into practice cutting-edge ideas, to get your hands on the newest technology, to develop new ways of thinking, and to move out on new ways to adjudicate all aspects of our unique and complex mission," said Col. Joe Buccino, CENTCOM spokesman. "This is truly the place to come to innovate."
Source: CENTCOM
Keep up with your competitors by following notable executive moves across the IC contracting space — become a paid subscriber to IC News.