Air Force releases OI #4 RFI
By Loren Blinde
January 31, 2022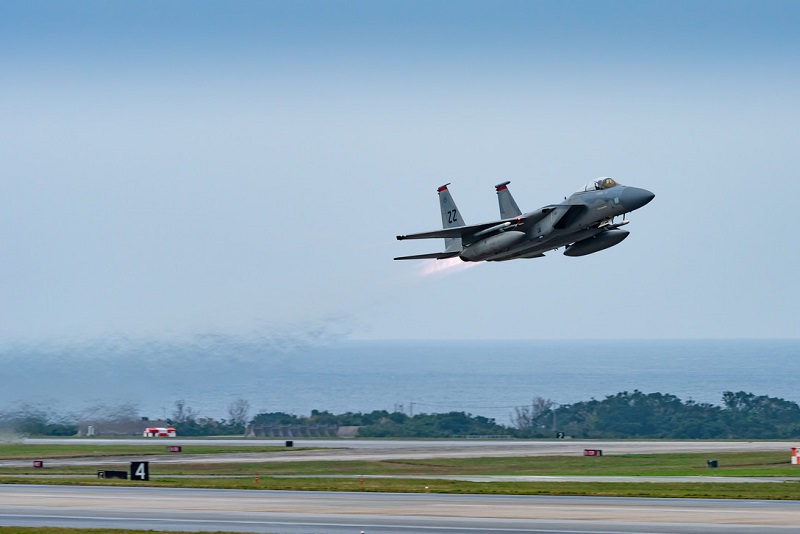 On January 28, the U.S. Air Force Released a request for information (RFI) for operational imperative (OI) #4 – Moving Target Engagement at Scale. Responses are due by February 18.
The Secretary of the Air Force has established seven new operational imperatives, major focus areas for the Department of the Air Force in 2022:
Defining Resilient Space Order of Battle and Architectures (defensive and offensive)
Achieving Operationally Optimized Advanced Battle Management System (ABMS) / Air Force Joint All Domain Command and Control
Defining the Next Generation Air Dominance System of Systems (air moving target indication, other sensors, communications, command & control, weapons, and uncrewed aerial vehicles)
Achieving Moving Target Engagement at Scale (sea surface and ground mobile targets)
Defining Optimized Resilient Basing, Sustainment, and Communications in a Contested Environment
Evaluating Readiness of the DAF to Transition to a Wartime Posture Against a Peer Competitor
Defining the B-21 Long Range Strike Family of Systems
The above imperatives will set the tone for the Air Force's future and senior leaders across the Air Force have been appointed as operational and acquisition leads for each imperative to perform analysis within an aggressive timeline to generate FY24 POM recommendations for the Secretary by the end of March 2022. This RFI supports the analysis for ONE of these imperatives, specifically OI#4, to inform future budget and program decisions. Additional separate RFI's will be issued in support of other imperatives. Where possible, the Air Force would like to understand within your responses how your technology and operational concepts for this imperative could enable, connect, and contribute across all 7 imperatives. We would also like to understand the scalability and adaptability of your proposed concepts.
The Department of the Air Force is seeking information on how an interested contractor could provide material solutions and capabilities that would enable the Air Force to deter and prevent an adversary nation from directly threatening an ally and inhibiting access to global commons and dominating international commons. This RFI specifically seeks innovative ways to achieve moving target engagement on sea surface and ground moving targets by closing or shortening the Long Range Kill Chain (LRKC) in a highly contested and operationally limited environment. Moving target engagement implies a need to sense, understand, exercise command and control and battle management, track a target and conduct fires. This requires a system of systems approach crossing five key lines of effort: Sensing, Sense-Making, Battle Management Command & Control, Communications & Datalinks, and Weapons employment. This would be conducted with near peer adversary nations, and in environments where the blue forces could be numerically disadvantaged.
Achieving Moving Target Indication and Tracking at Scale (prioritized targets: (sea surface and ground mobile targets). This effort will evaluate alternative ways of providing wide area targeting quality data at scale and with operationally useful latency in dense, stressing, contested, time sensitive environments. Both airborne and space-based sensors and architectures will be considered. Ongoing and prior analysis will be utilized to the extent applicable. Close cooperation with the intelligence community is required for this imperative, especially for space-based dual-use intelligence and operational ISR options. The goal is to support FY 24 investment decisions.
Review the Air Force OI #4 RFI.
Source: SAM
The right opportunity can be worth millions. Don't miss out on the latest IC-focused RFI, BAA, industry day, and RFP information – subscribe to IC News today.