AFRL to host four-day strategy interchange meeting
By Loren Blinde
November 21, 2018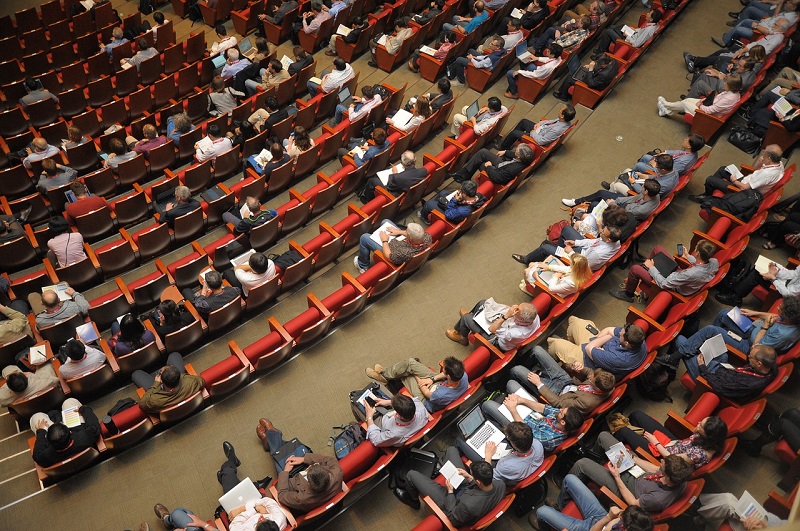 On November 20, the Air Force Research Laboratory posted an invitation for the Air Force Strategic Development Planning & Experimentation (SDPE): Strategy Interchange Meetings (SIMs).
Please Mark Your Calendars! The Air Force intends to sponsor the Strategic Development Planning & Experimentation (SDPE) Strategy Interchange Meetings, as a four-day event, and is slated for the week of 19-22 February 2019. The venue will be at the General Jacob E. Smart Conference Center, Joint Base Andrews, MD. Directions will be provided in subsequent updates, with additional instructions.
In May 2016, Air Force stood up the SDPE office, as a key component focused on future Air Force multi-domain capabilities. In its deliberate planning, the SDPE leadership continues to be deeply engaged in a campaign across DoD and Industry. This strategy-focused dialogue planned for next February (2019) follows SDPE's presentations at Dayton Defense's Wright Dialogue with Industry in July 2018 in Dayton, Ohio, and the AF Life Cycle Management Center's Industry Days in September 2018. This event in February 2019 is intended to inform industry of the Air Force strategic direction, priorities, and challenges in many technical areas relevant to current and future Air Force Capabilities, technology roadmaps, and future acquisition funding streams.
Restrictions: This event is planned to be CLASSIFIED at the Collateral Secret level, and is open to U.S. Defense companies only. In order to attend, you must be either a DoD employee or DoD contractor with a valid DD form 2345, Military Critical Technical Data Agreement.
Session Overview: The February event will be structured to provide Industry with additional information about on going Capability Development Activities and SDPE Experimentation Campaigns as well as proposed experimentation pathfinders and watch-list efforts. Emphasis during these discussions will be placed on pathfinders and watch list activities due to their significant potential to be impacted through industry engagement. The pathfinders are efforts that are already receiving experimentation funding to develop fully refined experimentation campaigns, while watch-list efforts are strategic areas of interest receiving development planning resources to determine appropriate way forward.
Specifically, this engagement offers the opportunity to discuss with Industry opportunities for future restructured Industry-Government partnerships, processes, and relationships in support of both Industry and Government needs. The structure will likely include individual Face-to-Face Sessions, a series of briefings, and panel discussions during the event on specific topic areas.
Full information is available here.
Source: FedBizOpps