AFRL to host AgileISR Industry Day
By Loren Blinde
October 19, 2018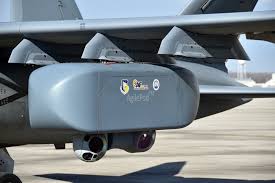 On October 18, the Air Force Research Lab posted a notice for AgileISR (Intelligence, Surveillance, and Reconnaissance) Hangar Open House Industry Day. Attendees must register by November 8.
The United States Air Force Air Force Research Lab Sensors Directorate will conduct an AgileISR Open House Industry Day event 16 November, 2018, 0900-1630 hours, at Wright Patterson AFB, OH. The Open House Industry Day will take place at Wright-Patterson AFB, Ohio, Area A, Building 268 Hangar, located at 5075 Skeel Avenue. The Agile ISR Open House Industry Day will be conducted at the UNCLASSIFIED security level. (POCs: Captain Juliana "KPop" Nine, AFRL/RYZT, (937) 713-4330 and Mr. Matt Swartout, AFRL/RYZT Support Contractor, (646) 707-4224).
This Special Notice is for informational planning purposes only and shall not be considered as an invitation for bid, request for quotation, request for proposal, or as an obligation on the part of the Government to acquire any products or services. No entitlement to payment of direct or indirect costs or charges by the Government will arise as a result of contractor participation in this AgileISR Hangar Open House Industry Day.
Full information is available here.
Source: FedBizOpps