AeroVironment receives $8.5M Puma 3 AE FMS award
By Loren Blinde
February 11, 2020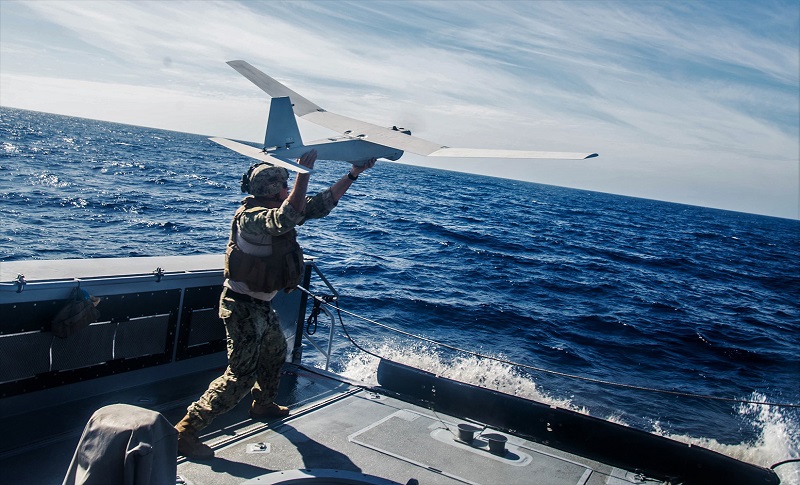 AeroVironment, Inc. of Monrovia, CA announced on February 10 it received a $8,584,734 firm-fixed-price U.S. Department of Defense Foreign Military Sales contract. The contract was awarded on December 17, 2019 to provide Puma 3 AE unmanned aircraft systems, training and support to an allied nation. Delivery is anticipated by June 2020.
"Customers in the United States and around the world deploy AeroVironment's rugged family of tactical unmanned aircraft systems, including Puma, to provide their forces the actionable intelligence they need to proceed with certainty in a broad range of operating environments," said Rick Pedigo, vice president of sales and business development for AeroVironment. "We designed our combat-proven unmanned aircraft systems to be easy to use, reliable and to provide the operational flexibility frontline forces need to succeed in the most demanding conditions."
The AeroVironment Puma 3 AE is a fully man-portable unmanned aircraft system designed for land and maritime operations. The hand-launched Puma 3 AE has a wingspan of 9.2 feet (2.8 meters), weighs 15 pounds (6.8 kilograms) and operates for up to 2.5 hours at line-of-sight range of 20 kilometers with a standard antenna, and up to 60 kilometers with AeroVironment's Long-Range Tracking Antenna. Capable of landing in water or on land, the all-environment Puma, with its Mantis i45 sensor suite, empowers the operator with extended flight time and a level of imaging capability never before available in the small UAS class.
Source: AeroVironment