Accenture and Planet to collaborate on AI-powered GEOINT tools
By Loren Blinde
December 8, 2022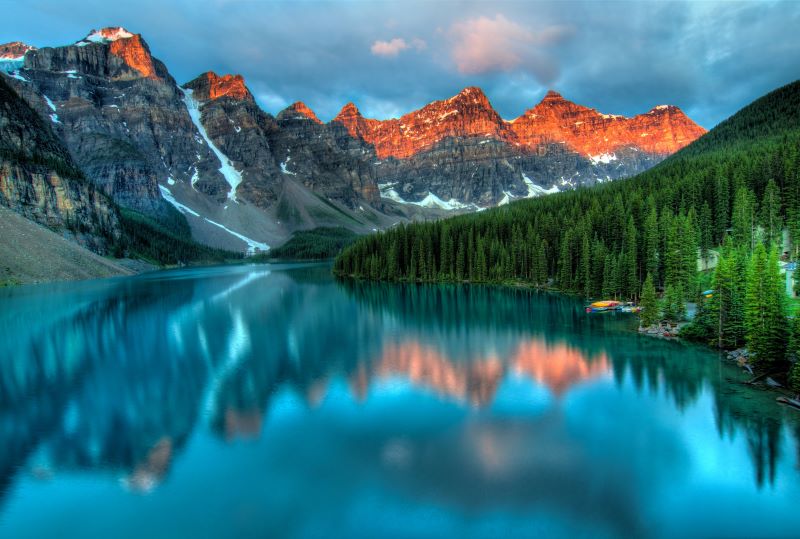 On December 6, New York, NY-based Accenture, through its Accenture Ventures Project Spotlight initiative, announced that it has entered into a collaboration agreement with San Francisco, CA-based Planet Labs PBC, a leading provider of daily data and insights about Earth, to help power decision-making at organizations across myriad industries including agriculture, consumer packaged goods, energy, forestry and government.
By combining Planet's high frequency satellite imagery data with Accenture's broad array of sustainability services and deep industry and technology expertise, the two companies will collaborate on an array of sustainability and impact initiatives, including measurement, traceable supply chain strategy and data-based climate risk assessments to mitigate disruption across global value chains.
The collaboration with Planet is aligned with Accenture Ventures' Project Spotlight, an engagement and early investment program that connects emerging technology startups with the Global 2000 to fill strategic innovation gaps.
"With its vast network of satellites, Planet offers one of the richest sources of daily, timely data about what is happening to our Earth — rich data that can yield incredibly valuable insights to help drive sustainability advancements and benefit industry and society as a whole," said Tom Lounibos, managing director, Accenture Ventures. "With our organizations' shared visions and values around sustainability as a key underpinning, we believe our collaboration with Planet will yield countless opportunities to combine our strengths and innovate on behalf of new and existing shared clients."
Planet operates the world's largest commercial fleet of approximately 200 earth imaging satellites that capture the majority of Earth's landmass every day. Planet's data is transforming the way companies and governments use satellite imagery data, delivering insights at the daily pace of change on earth.
Timely data derived from high-frequency satellite imagery can play a powerful role in driving numerous types of sustainability efforts ranging from energy transformation and sustainable agriculture to sustainable commodity sourcing and end-to-end supply chain tracking. The imagery can also yield valuable data to help financial services organizations identify market trends and risks tied to climate change, energy resources and commodity availability, while also helping public sector defense and intelligence organizations make more informed decisions pertaining to energy security, food security and other mission-critical or tactical decision making.
"Accenture has demonstrated a deep commitment to sustainability and to helping its clients around the world utilize innovative technologies and new sources of data to help drive their sustainability efforts forward, so we view this as a very strategic collaboration," said Kevin Weil, president, Product and Business at Planet. "In addition to opportunities to collaborate with many shared clients, we believe our participation in Accenture Ventures' Project Spotlight program will help illustrate the benefits our data can deliver to organizations across different industry sectors."
"Working with Planet underscores Accenture's commitment to space innovation and exploration as a sizable business opportunity for our clients," added Paul Thomas, space innovation lead, Technology Innovation at Accenture. "From accelerating orbital science to facilitating secure commerce systems in space, we see tremendous benefits in space innovation for business, society, and the planet. In an uncertain world, technology advancement is the one certainty you can count on – today and in the future."
Source: Accenture
Like IC News? Then please consider subscribing. You'll get full access to our searchable library of 10,000+ articles, plus new articles each weekday.